Car & Truck Engines, Airplane & Helicopter Engines ( 2 Stroke and 4 Stroke) , Marine Engines and Glue Plugs, Engine Accessories etc.
NGH GF38 38CC 4-Stroke Petrol Engine

Added:2012/11/06
Updated:2013/07/19



Tags: NGHengine petrol engine gasoline engine nitro style gasline engine 4 stroke
This is the NGH GF38cc 4-stroke gasoline engine.
Type: 4-stroke Air cooled Gasoline Engine for Model Airplane Use Only
Displacement: 37.97cc
Bore*Stroke (mm): 39*31.8
Compression ratio: 9
Carburetor: Walbro custom WT1022
RPM range: 1800-8000rpm
Spark plug type: CM-6
Break in fuel oil ratio: 25:1
General use fuel oil ratio: 35:1
Recommended propellers: 18*10, 19*8, 19*10, 20*8
Weight: 1310g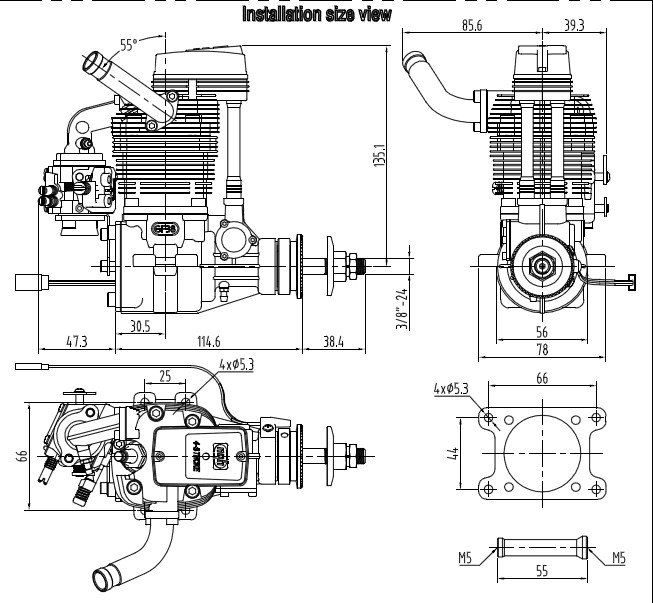 Please explain:
Messages of this section are not monitored by HiModel, it is for review and discussion among customers only.
Upload Image:
Post as: Review Question
Select grade: star(s)
Anonymous: Yes No