Browse By Brands:
Multi-rotor aircrafts and accessories

Multi-rotors


Teeny1S F3 Flight Controller W/ OSD 5V Step-up Module + Blheli_S 4-inheli_S 4-in-1 6A ESC | (betaflight-1 6A ESC | (betaflight_3.1.7_OMNI firmware)
Features:
Features:
-Support programmable LED_Strip
-Support BLheli/BLHELI_S suite Pass-through ready
-Support PPM, Oneshot125, Oneshot42, Multishot, Dshot150, Dshot300, Dshot600
-Default Dshot600 ready
-Built-in voltage detection, alarm
-Built-in Betaflight-OSD
-Buzzer solder pin
-LED_STRIP solder pin
Specifications:
Teeny1S F3 Flight Controller W/ OSD 5V Step-up Module + Blheli_S 4-in-1 6A ESC | (betaflight_3.1.7_OMNIfirmware)


Flight controller
Item name: Teeny1s F3 flight controller board
Size: 20*20mm
Mounting hole: 16*16mm
Diameter: 2mm
Weight: 2.0g
Processor: STM32F303CCT6 (72MHZ, 256K FLASH)
Sensor: MPU-6000 ( connected by SPI)
Firmware version: betaflight_3.1.7_OMNIBUS
Built-in SESC: 5V/0.5A
Receiver: PPM, Spektrum 1024/2048, SBUS, IBUS, XBUS, SumD SumH RX etc.
Power supply: 1S lipo battery (3.3V-4.35V)
Suitable for 60mm-80mm mini brushless FPV Quadcopter frame
ESC
Item name: Teeny1s 4 In 1 6A BLHeli_S ESC
Size: 23x28mm (includes solder pad)
Mounting holes: 16x16mm, φ2mm
Weight: 2g
Input voltage: 1S lipo or 1S HV-LIPO
Con. Current: 6A
Peak Current: 7A (5S)
Firmware: BLHELI_S
Processor: SILABS EFM8BB10F8G
BEC: NO
Driver: 3 in 1 MOS
Supports Dshot150 Dshot300 Dshot600 Oneshot125 Multishot PWM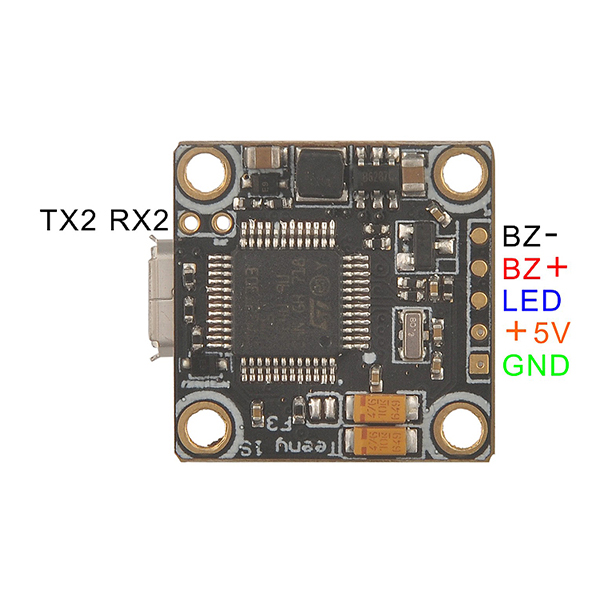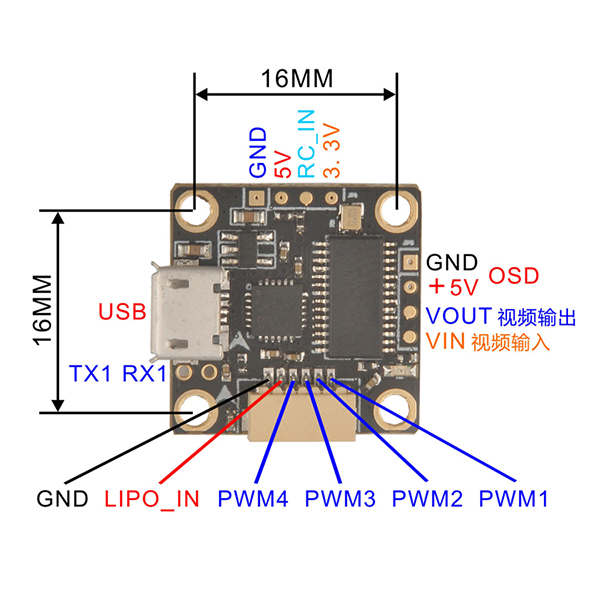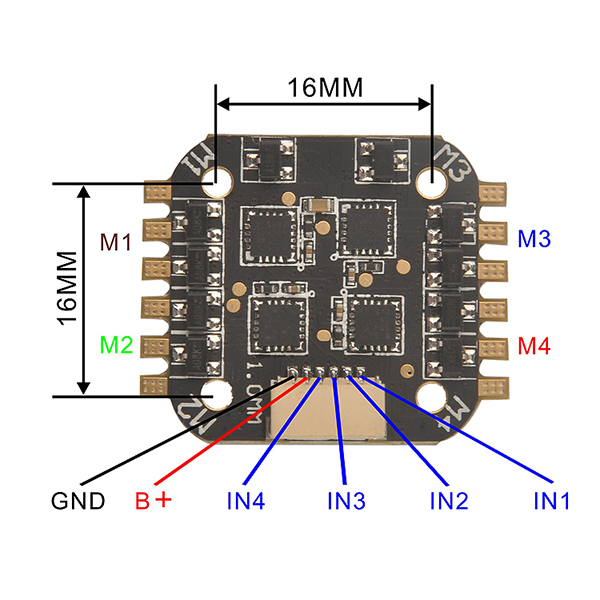 Includes/Requires:
Includes:
1* Teeny1S F3 flight control board
1* Teeny1S 6A 4in1 ESC
8*M2*5+5 Nylon column
8*M2 Nuts
8*M2 Screw




Customer Reviews:
Please explain:
Messages of this section are not monitored by HiModel, it is for review and discussion among customers only.
Upload Image:
(Up To 5 Files, only .jpg/.gif/.png files are accepted and sizes below 2MB for each)
Post as: Review Question
Select grade: star(s)
Anonymous: Yes No
©2003-2018 HiModel All Rights Reserved.