Browse By Brands:
Multi-rotor aircrafts and accessories

Multi-rotors


PIXRACER R15 Autopilot Flight Controller
Features:
Specifications:
PIXRACER R15 Autopilot Flight Controller
Specifications:
Microprocessor:
- 32-bit STM32F427 Cortex M4 core with FPU rev. 3
- 168 MHz/256 KB RAM/2 MB Flash
Sensors:
- Invensense MPU-9250 3-axis accelerometer/gyroscope/magnetometer
- MEAS MS5611 barometer
- ST LIS3MDL magnetometer
Interfaces:
- 5x UART (serial ports), one high-power capable, 2x with HW flow control and GPS+I2C®
CAN
- Spektrum DSM / DSM2 / DSM-X® Satellite compatible input up to DX9 and above.
- Futaba S.BUS® & S.BUS2® compatible input
- FRSky Telemetry port output
- Graupner SUMD
- Yuneec ST24
- PPM sum input signal
- OneShot PWM output (Configurable)
- RSSI (PWM or voltage) input
- I2C
- SPI
- External microUSB port
- JTAG
- Dronecode Debug connector
- WiFi Telemetry & firmware update via ESP8266 (Included!)
- 6x PWM outputs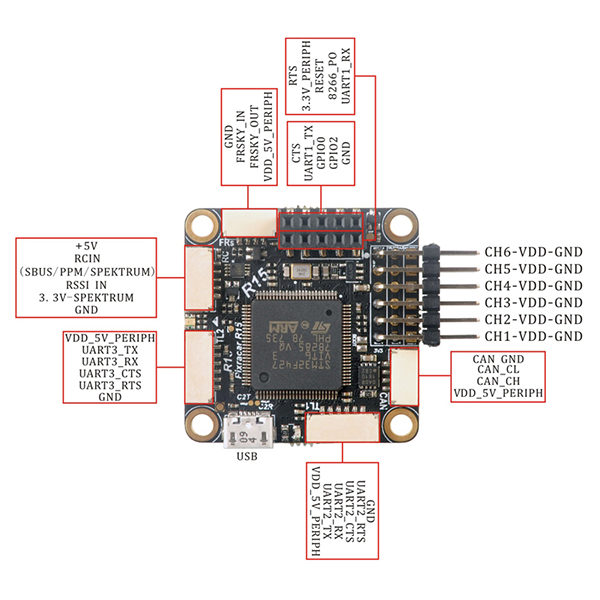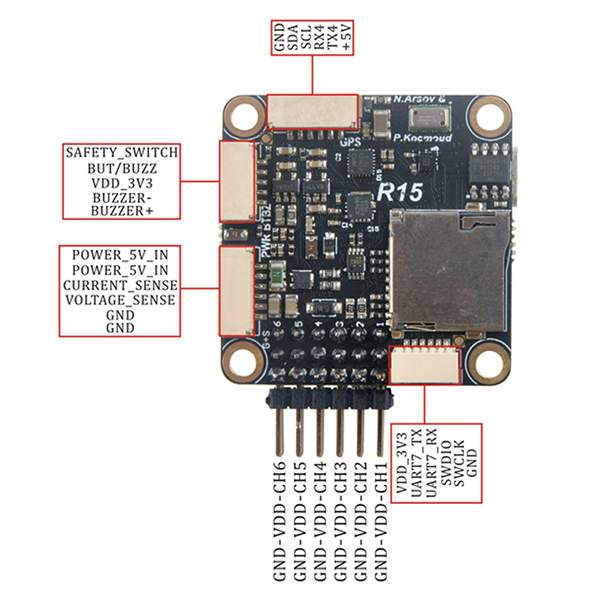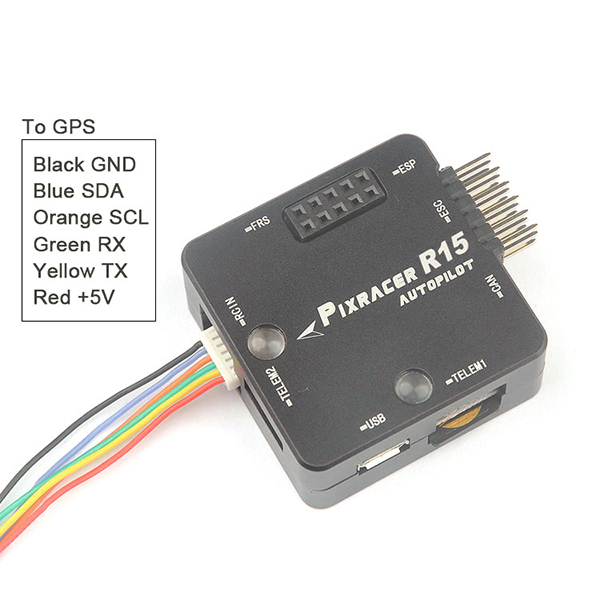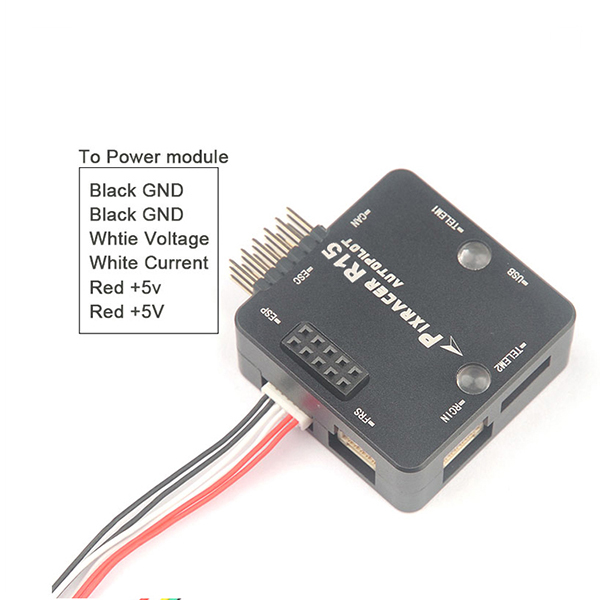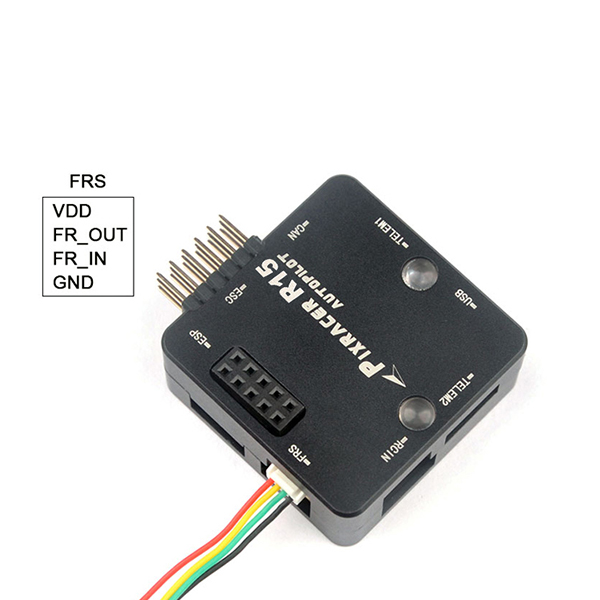 Includes/Requires:
Includes: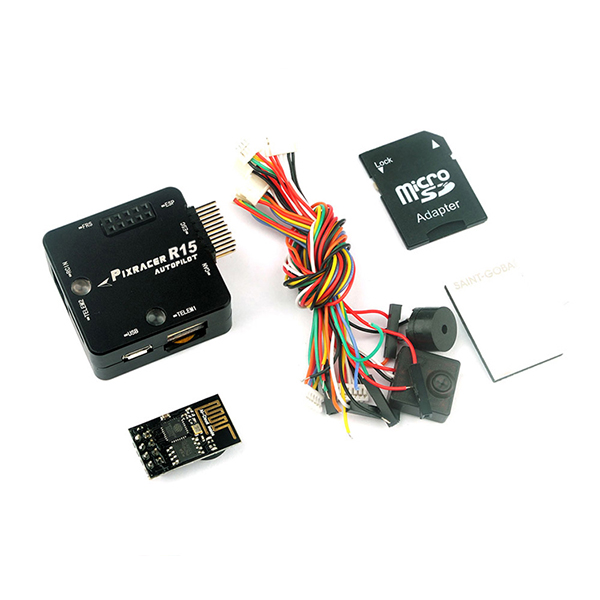 Customer Reviews:
Please explain:
Messages of this section are not monitored by HiModel, it is for review and discussion among customers only.
Upload Image:
(Up To 5 Files, only .jpg/.gif/.png files are accepted and sizes below 2MB for each)
Post as: Review Question
Select grade: star(s)
Anonymous: Yes No
©2003-2022 HiModel All Rights Reserved.