Car & Truck Engines, Airplane & Helicopter Engines ( 2 Stroke and 4 Stroke) , Marine Engines and Glue Plugs, Engine Accessories etc.
Muffler for RCGF 15cc Engine 1507

Added:2010/07/10
Updated:2011/08/04



Tags: spare part replacement part rcgf15
Muffler
RCGF 15cc Engine
Manufacturer part number: 1507
Interface inner dimensions: 16.4mm x 9.4mm (approx.)
Muffler screw hole spacing: 30mm(approx)
Muffler screw hole diameter: 6mm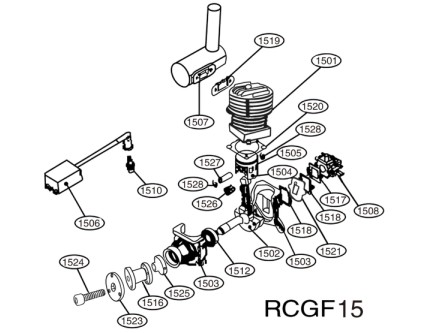 Please explain:
Messages of this section are not monitored by HiModel, it is for review and discussion among customers only.
Upload Image:
Post as: Review Question
Select grade: star(s)
Anonymous: Yes No