Lithium Polymer (Li-poly) & Ni-Mh battery packs, battery chargers, Electric (Brushless) Motors, Electric Speed Controllers ( ESC ), Gyros, Electric Accessories etc.
ISDT CP16027 160W Mini Power Adapter (AC 80V - 264V Input)

Added:2016/11/18
Updated:2016/11/18



Tags: ISDT CP16027 160W Mini Power Adapter
Designed for RC industry
Compact size, High safety factor, Patented XT-60 output socket.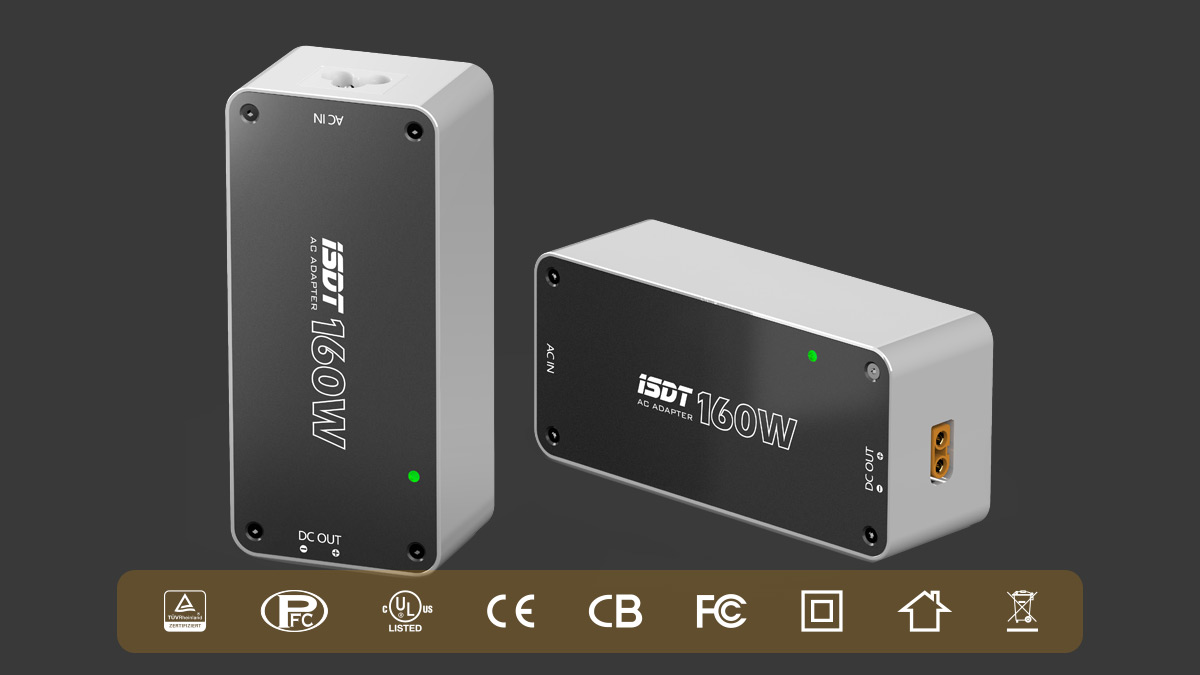 Industry grade protection circuit
(SCP) Short current protection.
(OPP) Over load protection.
(OVP) Over voltage protection.
(OTP) Over Temperature protection
Active PFC
Wide range input voltage ( 80V ~ 264V) can be used in different countries , PFC ensure stable power supply.
Aluminum housing offers High efficiency heat dissipation
zero-noise design
Cable Accessories
Features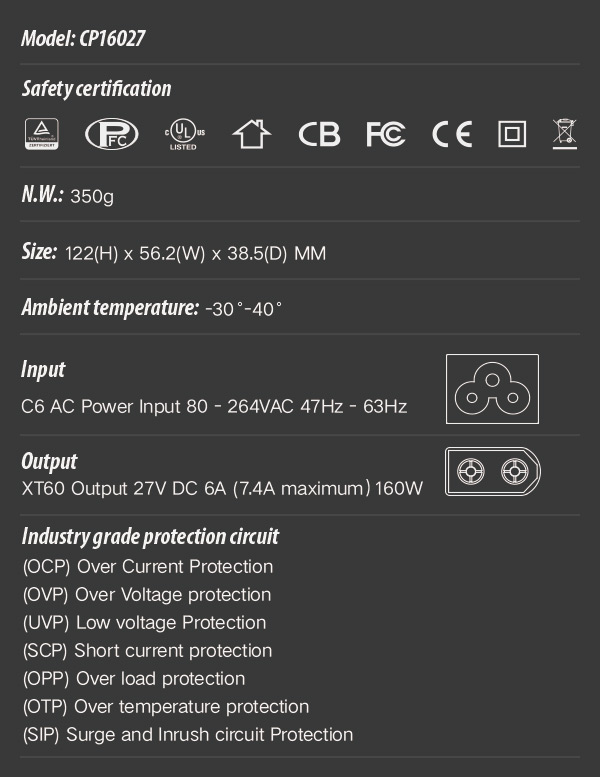 ISDT CP16027 160W Mini Power Adapter
Input Voltage: AC 80V ~ 264V, Wide range voltage supported.
Output voltage: DC27V, 7.4A
Output power: 160W
Dimension:
122 x 56.2 x 38.5mm
Weight: 350g
Includes:
1 x charger
1 x AC cord
1 x XT60 output cable
Please explain:
Messages of this section are not monitored by HiModel, it is for review and discussion among customers only.
Upload Image:
Post as: Review Question
Select grade: star(s)
Anonymous: Yes No