Multi-rotor aircrafts and accessories
OMNIBUS F3 Flight Control W/ Betaflight OSD

Added:2017/04/19
Updated:2017/04/19



Tags: OMNIBUS F3 Flight Control W/ Betaflight OSD
Features:

A new generation AIO Flight control for FPV, based on F303 MCU, using F3 MCU controls OSD over SPI bus in DMA mode,

OSD Configation has been incl. in Betaflight GUI.

Supports SD Card and LIPO direct input (2-4S)

MPU6000 at SPI bus.

OMNIBUS F3 Flight Control W/ Betaflight OSD


Firmware: betaflight_3.0.1_OMNIBUS
STM32F303CCT6 MCU
SPI Sensor MPU6000
Output: 1-4 brushed motors (2.54mm Pinheaders)
OSD interface: camera input, 5.8G VTX output
Dimension: 20 x 28mm
Weight: 2.8g
Power supply: MAX 4.2V (1S Lipo)
Receiver configuration:
When use SBUS and DSM/DSM2/DSMX receivers, please set RX3 as input port.
DSM/DSM2/DSMX receivers take power from 3.3V.
SBUS and PPM receivers take power from 5V.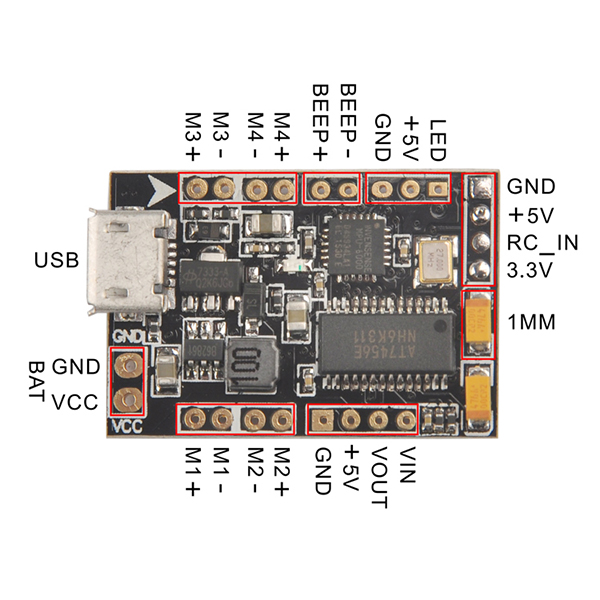 Includes:
1 x OMNIBUS F3 Flight Control
1 x buzzer
1 x power cable


Please explain:
Messages of this section are not monitored by HiModel, it is for review and discussion among customers only.
Upload Image:
Post as: Review Question
Select grade: star(s)
Anonymous: Yes No