Browse By Brands:
Lithium Polymer (Li-poly) & Ni-Mh battery packs, battery chargers, Electric (Brushless) Motors, Electric Speed Controllers ( ESC ), Gyros, Electric Accessories etc.

Electric


Electric Brushless Motors - Outrunner

HL Q3 3110 / 460KV 3-6S Outrunner Brushless Motors CW/ CCW Set
Specifications:
HL Q3 3110 / 460KV 3-6S Outrunner Brushless Motors CW/ CCW Set
KV: 460KV
Net weight: 93g
Stator size: 31 x 10mm
Motor size:
Φ37.2 x 28mm
Idle current: 0.3A @10V
Cell number supported: 3-6S Lipo
Max continuous current: 16A
Max continuous power: 340W
Internal resistance: 0.263
Ω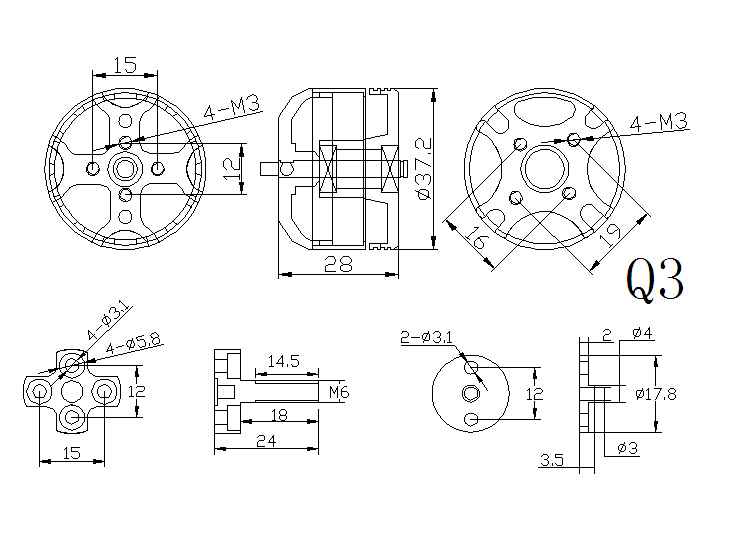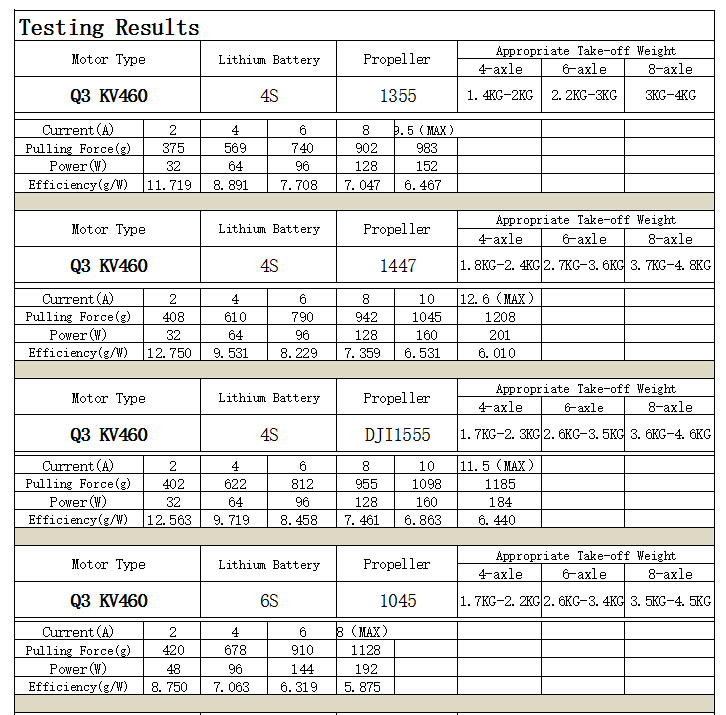 Includes/Requires:
Includes:
2 x motors ( 1 x CW; 1x CCW)
2 x M6 prop adaptors
1 x screw bag

* You may find there is a self-lock nut in the package (only one nut, NOT two), this is because currently there are no counter direction self-lock nuts to pair with the normal direction self-lock nut, yet when only use one nut on one of each pair motors, this may cause imbalance, so better not to use the self-lock nut in fixing the propellers. The self-lock nut may be removed from the package at latter time, so if you find there is no such nut, then it is not a mistake but intentionally removed from the manufacturer.




Customer Reviews:
Please explain:
Messages of this section are not monitored by HiModel, it is for review and discussion among customers only.
Upload Image:
(Up To 5 Files, only .jpg/.gif/.png files are accepted and sizes below 2MB for each)
Post as: Review Question
Select grade: star(s)
Anonymous: Yes No
©2003-2018 HiModel All Rights Reserved.