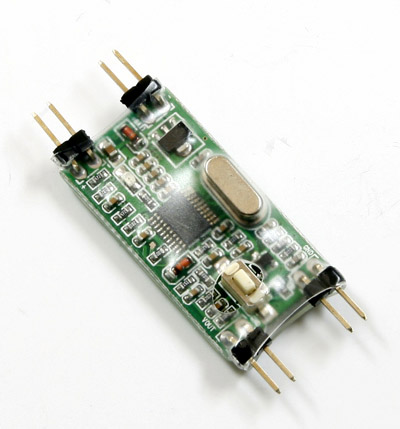 SKU
MINI-OSD
Manual
Manual 1
Added
2011/08/09
Updated
2012/10/16
 
Features:
1. It can check two voltages and overlap them onto the video signal. Factory calibration, its precision reaches +/- 0.1V .
2. The background is light dark when the data is displaying in overlapping way, this can ensure customers read clearly and precisely under strong light environment or the light dark background.
3. 40 position data modes are for choice. (We can change the mode numbers and the displaying position according to the request of our customer)
4. It can automatically record the last displaying position and won't be lost even the power is off.
5. LED light will flash when no video signal is received
6. The device can be connected in series way monitoring more voltages, and overlapping several OSD modules.
Specifications:
OS Mini OSD
Battery voltage range: 7-16V.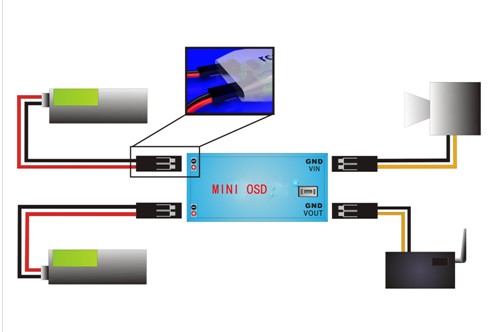 Includes/Requires:
Includes:
1 x OSD main board
* No printed manual come with this product, refer to
Electric version instruction manual
.
Back to computer version.