Engine Parameter:
Engine type : 2—Stroke gasoline engine
Displacement:23cc
   Bore × Stroke: 33.3mm × 27mm
   park plug: NGK CM6 or JC CM6
   Carburetor: Walbro special-designing vacuum pump diaphragm type duplex needle carburetor
   Max power : 3.5hp/9500rpm
   Practical running speed : 1100 - 9500rpm
   Net Weight : 980g (incoulding CDI and muffler)
   Ignition system : CDI battery ignition (battery voltage: 4.8v—6v)
   Grease oil ratio : 25-30:1 used during the break-in (the initial 2 working hours); 35-40:1 used after the break-in.
Screw propeller dimension : 16x8, 16x10, 17x8, 17x10, 18x8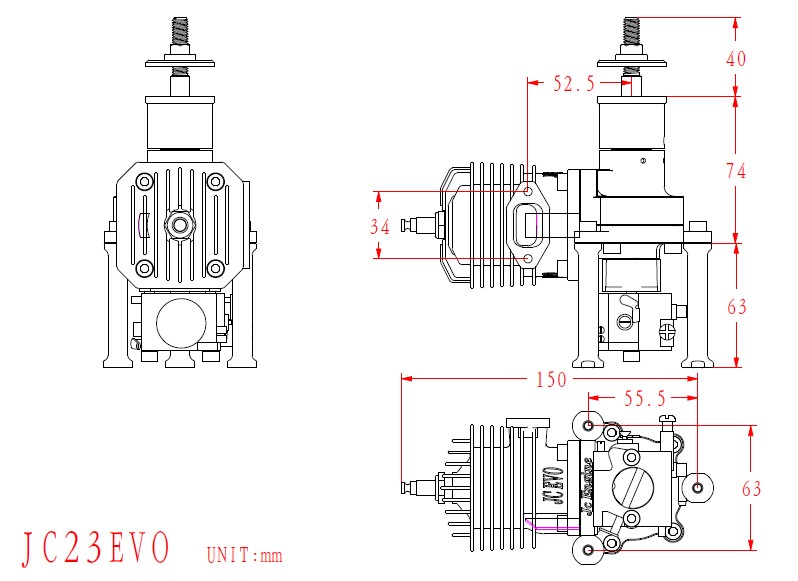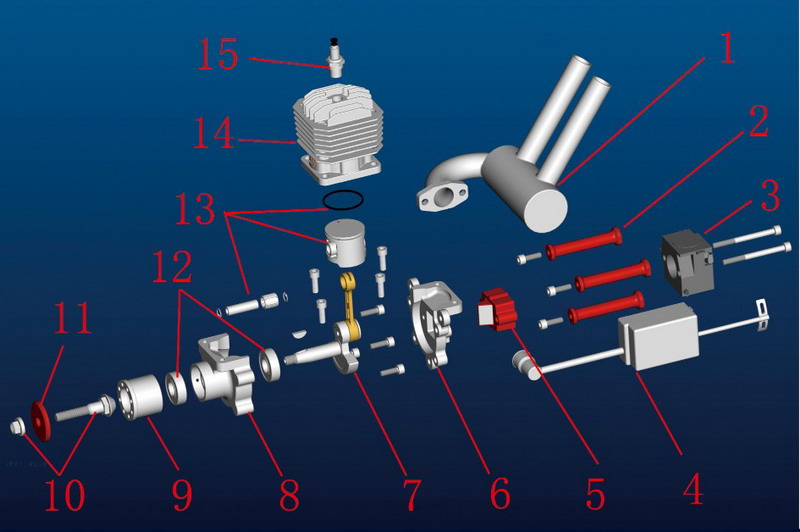 * Spare parts for this engine are available for special ordering upon request, you can give us the part code and quantity via the help ticket system before we list those parts on our website.
Please explain:
Messages of this section are not monitored by HiModel, it is for review and discussion among customers only.
Upload Image:
Post as: Review Question
Select grade: star(s)
Anonymous: Yes No