Car & Truck Engines, Airplane & Helicopter Engines ( 2 Stroke and 4 Stroke) , Marine Engines and Glue Plugs, Engine Accessories etc.
JC120 EVO 120CC 2-Stroke Gas/Petrol Engine

Added:2011/07/27
Updated:2016/09/19



Tags: JC Engines petrol engine gasoline engine JC-30EVO
- 2 Stroke air cooled single cylinder
- Walbro membrane pump carburetor with dual needles and manual choke
- Automatic advancing electronic ignition
Engine Parameter:
Engine type : 2—Stroke gasoline engine
Displacement:120cc
   Bore × Stroke: 45mm × 38mm(twin)
   park plug: NGK CM6 or JC CM6
   Carburetor: Walbro special-designing vacuum pump diaphragm type duplex needle carburetor
   Max power : 12.5hp/8000rpm
   Practical running speed : 1200 - 8000rpm
   Net Weight : (incoulding CDI and muffler)
   Ignition system : CDI battery ignition (battery voltage: 4.8v—6v)
   Grease oil ratio : 25-30:1 used during the break-in (the initial 2 working hours); 35-40:1 used after the break-in.
Screw propeller dimension :27x8, 27x10, 28x8, 28x10, 29x8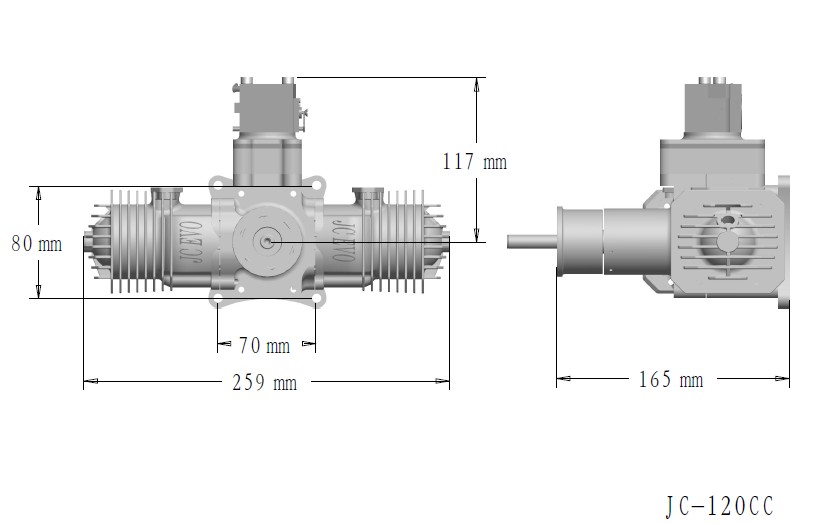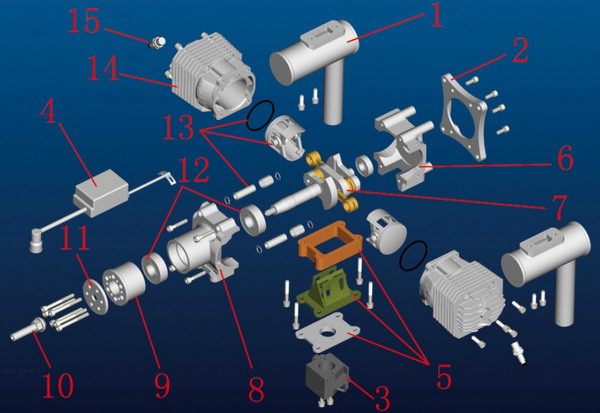 Please explain:
Messages of this section are not monitored by HiModel, it is for review and discussion among customers only.
Upload Image:
Post as: Review Question
Select grade: star(s)
Anonymous: Yes No