Browse By Brands:
Lithium Polymer (Li-poly) & Ni-Mh battery packs, battery chargers, Electric (Brushless) Motors, Electric Speed Controllers ( ESC ), Gyros, Electric Accessories etc.

Electric


Miscellaneous

G.T.Power LED Display Servo tester
Features:
This is a professional servo tester which is durable,easy to
operate,fully functional,small in volume and light in weight. The servo tester uses intelligent MCU
control to make it works very stable, and it is a necessary tool for RC users.

1. Small in volume, easy to carry.
2. With four servo interface sets, can test up to four servos at the same time.
3. Using LED digital tube, can monitor the real-time pulse width.
4. Support manual and automatic servo test modes.

Specifications:
G.T.Power LED Display Servo tester
1. Input voltage: 4.8V- 6.0V.
2. Dimension: 73.5×43.5×22.5mm.
3. Weight: 108g.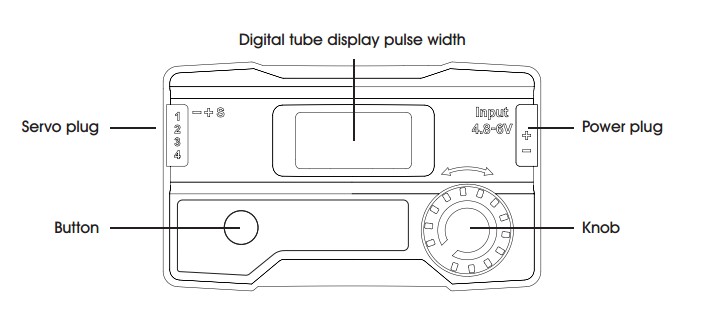 Includes/Requires:
Includes:
1 x LED servo tester
Customer Reviews:
Please explain:
Messages of this section are not monitored by HiModel, it is for review and discussion among customers only.
Upload Image:
(Up To 5 Files, only .jpg/.gif/.png files are accepted and sizes below 2MB for each)
Post as: Review Question
Select grade: star(s)
Anonymous: Yes No
©2003-2023 HiModel All Rights Reserved.