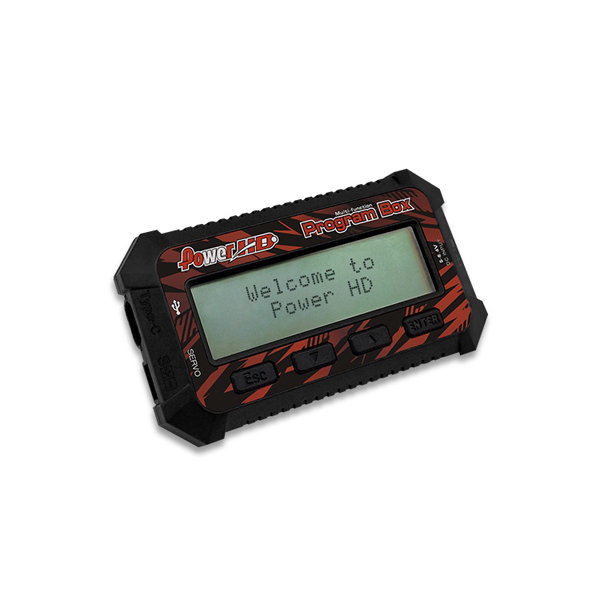 Features:
PG-CB63 is a multi-function program box with built-in high-performance microprocessor and compact size for Power HD programmable servos.

Functions:
1. Servo parameters setting
2. Computer connection setting
3. Servo testing

Specifications:
PowerHD Servo Programming Card/ box PG-CB63

PG-CB63
PGB PGC series programming
Operating Voltage:5-8.4V DC
Idle Current:<20mA
Operating Temperature:0-40°C
Storage Temperature:-10-60°C
Storage Humidity:20-75%RH
Weight:40g
Dimensions:89.0×49.0×12.3mm

Includes/Requires:
Includes:
1 x servo programming card


Back to computer version.