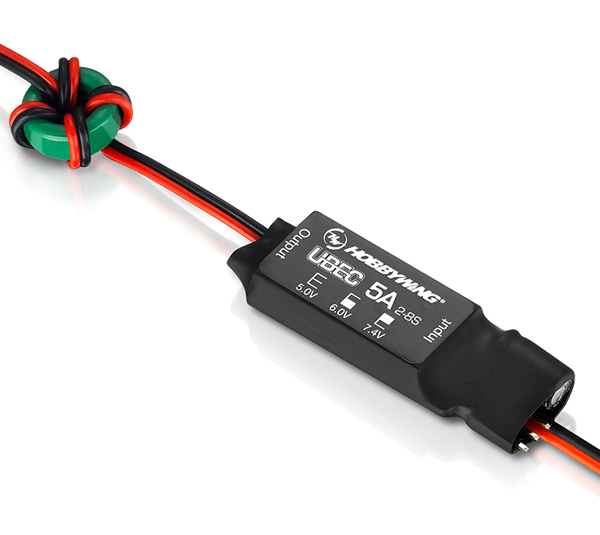 SKU
BEC5A-V2
Brand
HOBBYWING
Added
2022/05/26
Updated
2022/05/26
 
Features:
Introduction
The UBEC uses an efficient DC-DC regulator chip with a conversion efficiency of more than 90%. UBEC output voltage is adjustable in three stages (5.0/6.0/7.4 V) with a continuous current of 5A and a maximum of 15A. The voltage specifications allow the use for a wide range of servos and electrical equipment. The UBEC is equipped with overcurrent protection, output short-circuit protection, overheat protection.
Specifications:
Hobbywing 5A 2-8S UBEC UBEC-5A-V2-Air
Model:
UBEC 5A
Input voltage:
2-8S Lipo
Output voltage:
5.0 / 6.0 / 7.4 V (3 options adjustable)
Output current:
Continuous 5A,Instantaneous 15A
Measurement:
50*17*10mm
Weight :
21g
Includes/Requires:
Includes:
1 x UBEC
Back to computer version.