Multi-rotor aircrafts and accessories
| | |
| --- | --- |
| Multi-rotors OMNIBUS F3 Pro Flight Control W/ OSD, BEC | (betaflight_3.1.7_OMNIBUS firmware) | |
OMNIBUS F3 Pro Flight Control W/ OSD, BEC | (betaflight_3.1.7_OMNIBUS firmware)

Added:2017/07/29
Updated:2017/07/29



Tags: OMNIBUS F3 Pro Flight Control W/ OSD BEC | (betaflight 3.1.7 OMNIBUS firmware)
Features:

The OmnibusF3 Pro has all the awesomeness of the OmnibusF3 including the integrated OSD, SPI MPU6000 and SDCard. The Pro version adds more features such as the barometer, current sensor, integrated PDB and LC Filter!

OMNIBUS F3 Pro Flight Control W/ OSD, BEC | (betaflight_3.1.7_OMNIBUS firmware)


Firmware: betaflight_3.1.7_OMNIBUS
STM32F303 MCU
Barometer BMP280
SPI Sensor MPU6000
SD Card slot
Integrated BEC output
Dimension: 35 x 35mm
Installation hole spacing: 30.5 / 30.5 mm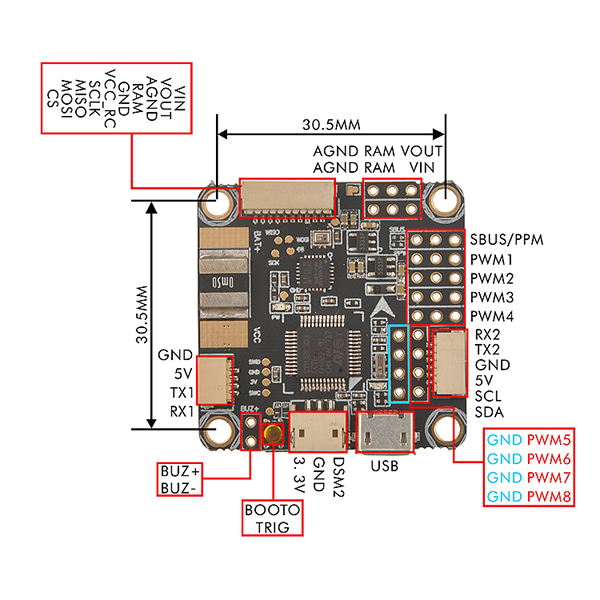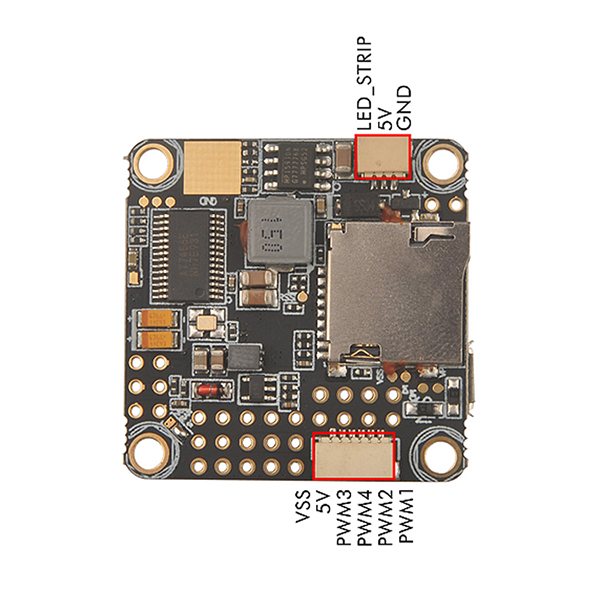 Includes:
1 x OMNIBUS F3 Pro Flight Control
3 x sets pins


Please explain:
Messages of this section are not monitored by HiModel, it is for review and discussion among customers only.
Upload Image:
Post as: Review Question
Select grade: star(s)
Anonymous: Yes No