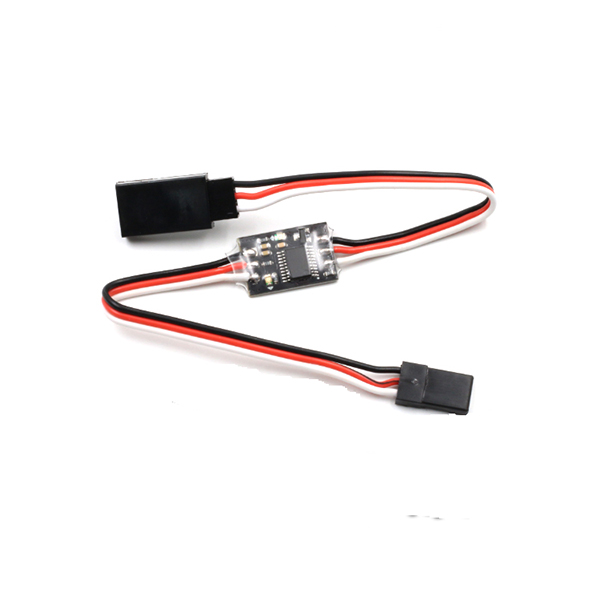 SKU
SERVHV
Added
2018/12/05
Updated
2018/12/05
 
Features:
Features:
The servo reverser is suitable for any servos. It can reverse the rotation direction of your servo. Simply connect in series in the servo channel that you need to reverse. It is easy to operate.




Exclusive latest design, with signal recognition function, PWM servo reverser, when input valid PWM signal green LED will light up!
Specifications:
Servo Direction Reverse Module 3.6-24V Input


Weight: 3.5g
Currency capacity: 5A
Dimension: 18 x 12 x 12mm (PCB size)
Length of cable: 85mm each side

Signal width:
Model car, boat, aircraft: 1000-2000us / max 800-2300us
Robot arm: 500-2500us / max 480-2580us

Compatible with all servos, simply connect it in series with the servo, then the rotating direction of the servo will be reversed.
Includes/Requires:
Includes:
1 x servo direction reversing module
Back to computer version.