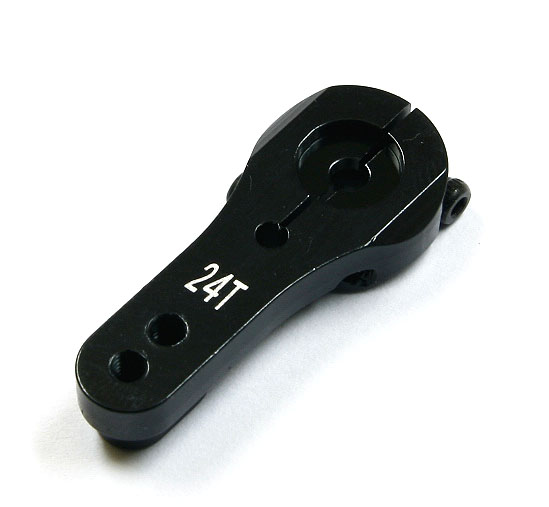 SKU
HT24BK
Added
2012/11/20
Updated
2012/11/20
 
Features:
There are two screws designed to hold the arm more secure to the servo shaft.
Specifications:
Hitec Standard 24T CNC Aluminum Single Side Arm - Black

Overall length: 35.5mm
Mounting holes spacing: at 9, 19, 24 mm (approx.) from center of the arm
the outter two holes are threaded.

* Fits the Hitec servos with splined output shafts.
Includes/Requires:
Includes:
1 x servo horn
Back to computer version.