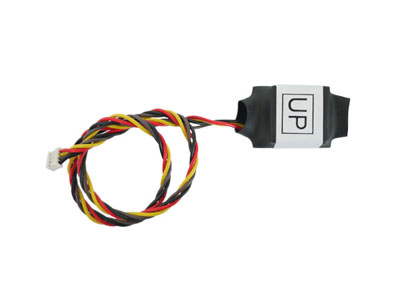 SKU
GPS-01
Brand
FrSky
Added
2011/07/21
Updated
2013/08/19
 
Features:
Different sensors facilitate to monitor different data, such as fuel lever, speed, longitude, latitude, altitude, temperature, RPM, acceleration, etc. If the model is driven by battery, users could use in-built or external battery voltage sensor to monitor model's battery voltage.
Specifications:
GPS feedbacks various data, such as speed, longitude and latitude.
Longitude: dddmm.mmmm E/W
Latitude: ddmm.mmmm N/S
Installation: Use double-sided tape to install the GPS on any appropriate surface of the airframe.
Note:
Note: Up right position is recommended.
Includes/Requires:
Includes:
1 x GPS module
Back to computer version.