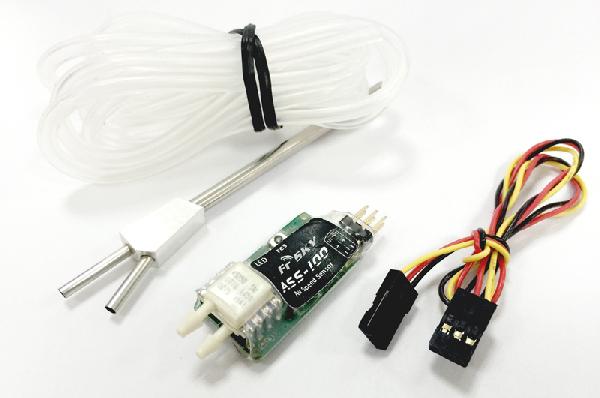 SKU
ASS100
Brand
FrSky
Manual
Manual 1
Added
2015/10/14
Updated
2015/10/14
 
Features:
FrSky Smart Port Air Speed Sensor ASS-100 is designed for FrSky Smart Port enabled system, and can provide Airspeed Data for your entire flight.
Specifications:
FrSky Air Speed Sensor- ASS-100 High Precision
Compatibility

FrSky Smart Port enabled receivers, such as X8R, X6R, X4R, etc.

Model

ASS-100

Dimension

Circuit Board: Weight 5 g, dimensions 33.14×17.14×10.45mm

Pitot Tube: Weight 4 g, length 101mm, diameter 2.6 mm

Pitot Tube Hose: Silicon, clear, 3 feet (1 meter), 2.2mm ID, 3.8mm OD

Operating Voltage Range

DC 4 -10 V

Operating Current

25mA@5V

Measurement Range

0~360km/h (0~223.7mile/h )
Includes/Requires:
Includes:
1 x Air speed sensor Ass-100
Back to computer version.