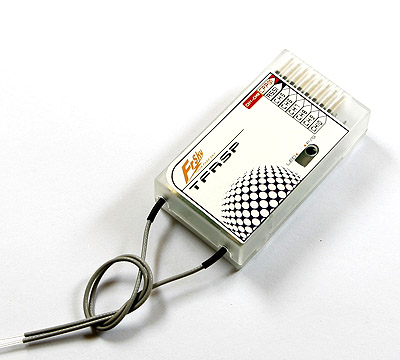 SKU
TF-RSP
Brand
FrSky
Added
2011/07/04
Updated
2013/04/10
 
Features:
Compatibility:
FASST 2.4G: Air Systems (7CH Mode/Multi Mode)
FrSky TF Modules: TF-8M, TF-14M
Specifications:
Specifications:
Number of Channels: up to 10 channels (CPPM for CH1~CH9, servo signal for CH5~CH10)
With RSSI Output
Operating Voltage Range: 3.5V~10V
Dimension: 53mm*30mm*11mm
Weight: 13.5g
*CPPM is usable for reducing wirings to some flybar-less controllers, autopilot systems and homebrew UAV systems. Furthermore, it can be used as a wireless trainer system.
Warning: Servos are not to be plugged into Channel CPPM and Channel RSSI, otherwise servos will get hot or may burn out.
Note: Increased duty means good signal reception, and vice verse.
Includes/Requires:
Includes:
1 x receiver TFRSP
Back to computer version.