SKU
FI-7614M
Added
2012/11/13
Updated
2012/11/16
 
Features:
-Standard digital Titanium gears servo、2BB
-Coreless motor、Aluminium middle hull
-Waterproof
1. FAIL SAFE, On or Off
2. Direction of Rotation
3. Travel Speed
4. Servo Max Torque limit, and Punch
5. Center, End, and FAIL SAFE Point
6. Signal Pulse Set-Up
7. Stretch (Holding Power, Running Power, Acceleration and Deceleration)
8. Dead Band Width
9. Resolution Setup
10."Save and Open" File Options
11. Reset Factory Default Data
12.Read and Write Servo Data
NOTE
You need to use an
USB interface(FE-SCPC-1)
to program FT programmable servo.
Specifications:
-Operating Voltage: 2-cell Li-Po power
-Dead band width: 2usc
-Interface: (like JR)
-Wire length: 30cm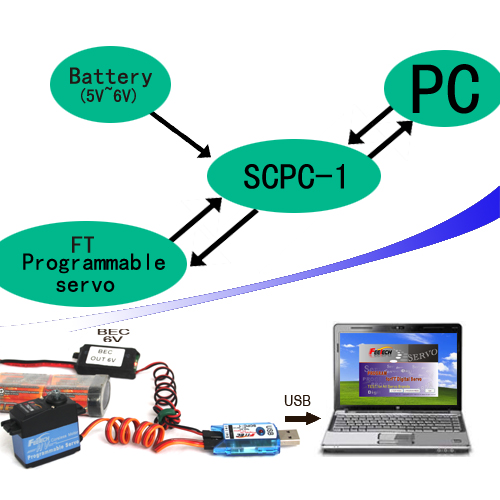 Includes/Requires:
Includes:
1 x digital servo with servo horns
Back to computer version.