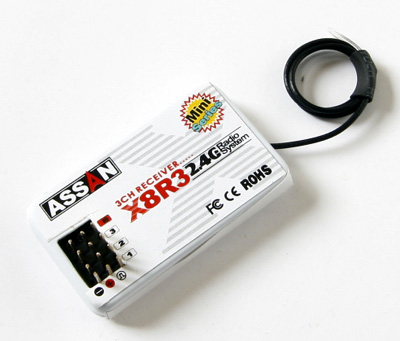 SKU
MINIX83
Brand
ASSAN
Added
2008/12/24
Updated
2013/04/10
 
Specifications:
X8R3 is a mini 3 channels receiver.
Compatible with all ASSAN's RF modules.
Size:45 x 26 x 7mm
Weight: 8g / 0.27 oz
Antenna: 3cm(X8R3)
Includes/Requires:
Includes:
1 x receiver 2.4G
Comments:
Due to each manufacturer have their own coding for the 2.4G RF modules & receivers, you can only use ASSAN receivers together with ASSAN RF modules.
Dec, 2008

Back to computer version.