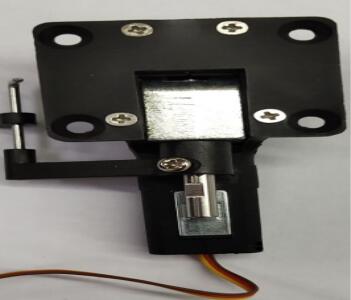 SKU
PZ15091F
Brand
HiModel
Added
2020/05/18
Updated
2020/05/18
 
Features:
- Integrated design, easy to install, light weight.
- Widely used for scale air crafts.
Specifications:
Servoless Retractable Landing Gear (Metal Sterring Base) - Front Version


Large Landing Gears with Metal Block
Size(L*W*H):73.5*44.0*28.0mm 2.89*1.73*1.1″
Weight: 68g/2.4oz
Speed: 0.8s/90°@4.8v 0.6s/90°@6v
Torque: 2.7kg-cm@4.8v 3.0kg-cm@6v
37.5oz-in@4.8v 41.7oz-in@6v
Landing Struct Diameter: 5mm
Support Flight Weight 5kg
Operating Voltage: 4.8v-6.0v
Wire Length: 150mm
Plug Type: JR Plug

Includes/Requires:
Includes:
1x Landing Gear (front version)
Back to computer version.