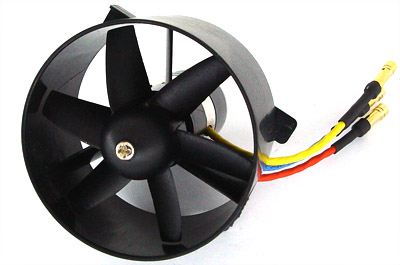 SKU
ED6440
Added
2010/04/07
Updated
2010/08/20
 
Specifications:
Duct: 64mm
Duct length: 42mm
Weight: 28g
Fitting Motor: 20mm grade OD. Diameter of Axle 3mm, outrunner motor
Rotor Blade: High tensile and high precision 6 blade rotor
Max RPM of Rotor Blade: 60000 RPM

* The manufacturer uses two brands for this EDF, you may see some time it branded as GLOBAL FLY on the packing, yet some time it branded as SAPAC, I confirm they are identical in specs and quality except the packing box.
Includes/Requires:
Includes:
1 x Ducted fan
1 x outrunner Brushless motor (pre-installed)
Back to computer version.