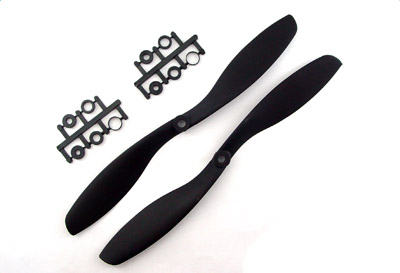 SKU
GF0845
Brand
HiModel
Added
2012/07/24
Updated
2012/07/24
 
Features:
This is the new GF Nylon mix carbon propellers specially designed for multi-rotor aircraft application.
- Nylon mix carbon material, the rigidity is 3 times of common Nylon props.
- Higher efficiency.
- Less deformation under high load.
- Lower noise.
Specifications:
GF 8x4.5 High Rigidity Nylon Mix Carbon Propeller Set
Size: 8 x 4.5 inch
Hub thickness: 7.1mm
* The photo is for reference only.
Includes/Requires:
Includes:
1 x clockwise rotating propeller
1 x counter-clockwise rotating propeller
1 x adaptor ring set
Back to computer version.