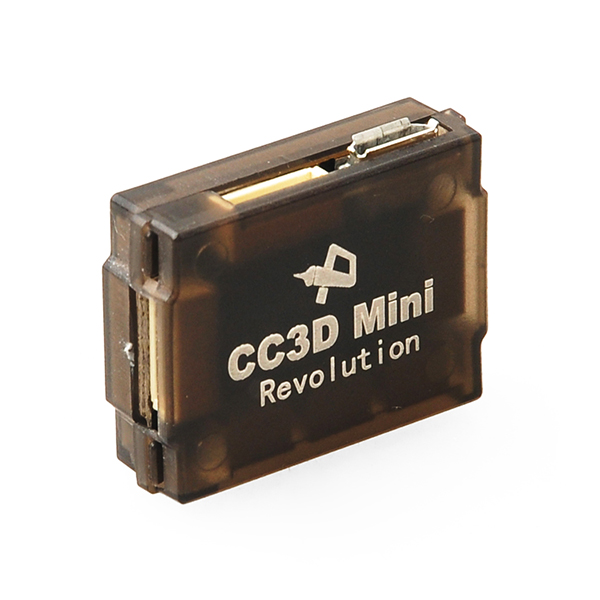 SKU
MNCC3DUP
Added
2015/12/17
Updated
2015/12/17
 
Features:
This is the mini version CC3D Revolution, all function and interfaces are reserved, with high precision barometer, compass, and even smaller than CC3D Nano Revolution in size, a good choice for small size racing and normal quadcopters.
Specifications:
Open Source Flight Controller Revolution (Upgrading version of CC3D)


Specifications:
STM32 F4 Microcontroller
Invensense MPU-6000 Gyro/Accel
MS5611 baro
L883 Magnetometer
Main port
Flexi Port (serial or I2C port)
Rc input port
Pwm output port
Comes with Case
Case:30mm x23mm x9mm.
Weight: 6g (includes case)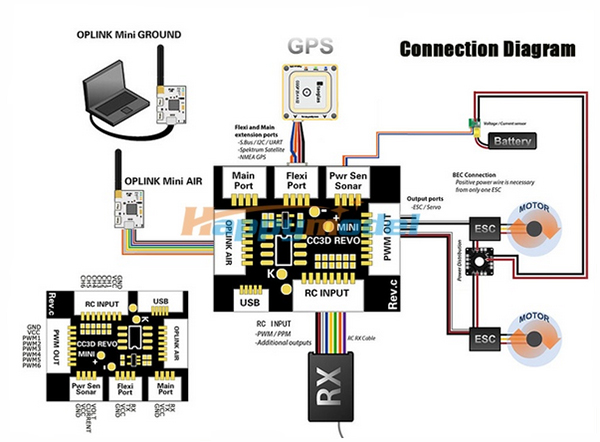 Includes/Requires:
Includes:
1x Mini CC3D Revolution flight controller
5 x Connection cables
Back to computer version.