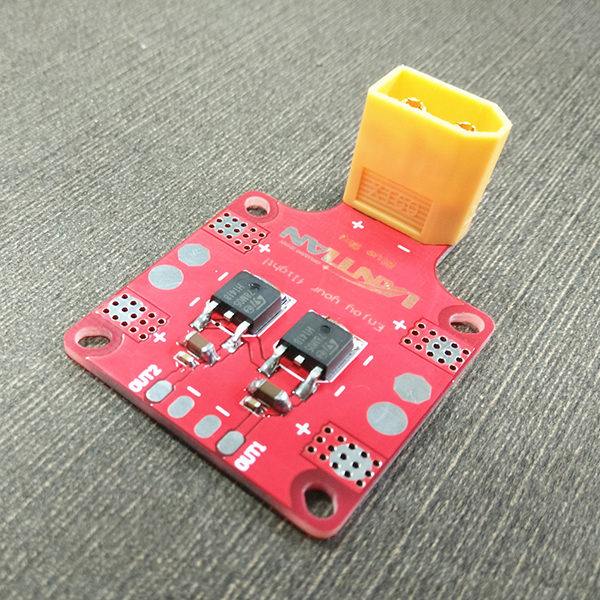 SKU
XT60-B
Added
2016/06/11
Updated
2016/06/11
 
Features:
Special features:
- Integrated with 2 BEC outputs. OUT1: 5V; OUT2: 12V.
- Dimension is same to flight controllers like F3/ CC3D/ NAZE32 etc.
* Do test the BEC output voltage before connect to your other devices.
* XT60 connector is NOT soldered at factory.
Specifications:
Multi-rotor Power Distribution Board W/ 5/ 12V outputs (Type B), Compatible with Martian Frame
Power input: 3-4S
BEC output: OUT1: 5V; OUT2: 12V.
BEC output current: 500mA per route
Dimension: 51x36x2mm
Weight: 10g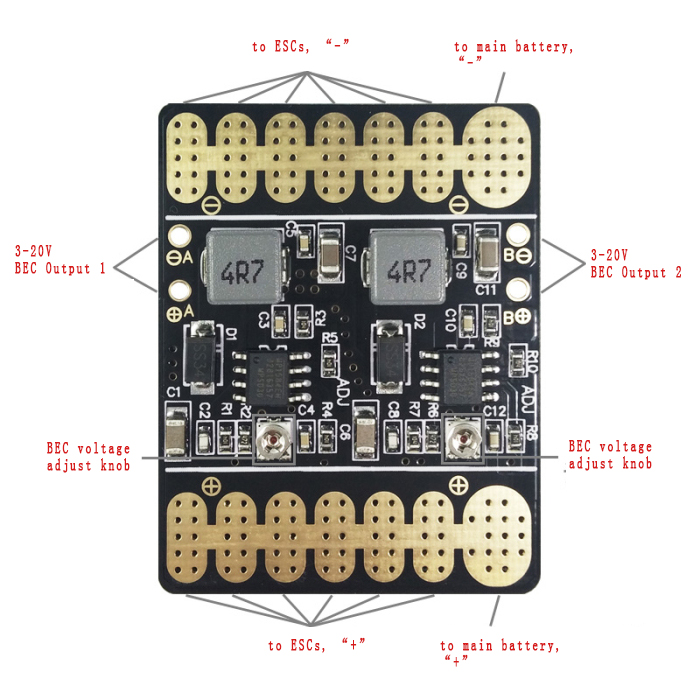 Includes/Requires:
Includes:
1 x wiring hub
Back to computer version.