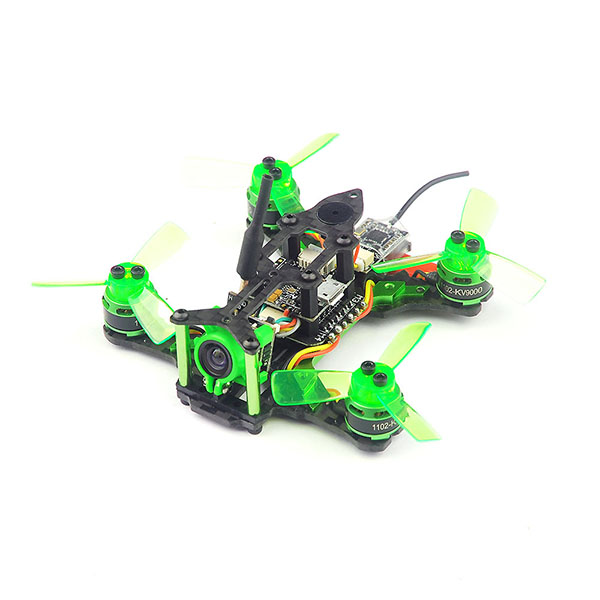 SKU
HM85-1
Added
2018/01/05
Updated
2018/01/05
 
Features:
FEATURES:

- All-carbon structure with CNC aluminum alloy reinforcement, the whole machine more resistant to crash
- Ultralight makes FPV flight more violent
- F4 Flight Control + Dshot600 ESC, faster processing speed and response speed
- camera angle adjustable
- Built-in Betaflight OSD, adjust the OSD with the Betaflight software
- OSD parameter adjustment PID
- BLEHELI_S programming support



Specifications:
Happymodel Mantis85 Mini Brushless Racing Quadcopter (F4 with OSD Dshot) - Frsky Edition

Wheelbase: 85mm
Net Weight: 52g (excluding battery)

Flight controller Specification:
-Size:20mm*20mm*5mm
-Mount hole: 16mm*16mm
-Processor: STM32F405RGT6 MCU
-Sensor: SPI Sensor MPU6000
-Built-in Betaflight OSD ( Batt voltage, RSSI , Artificial Horizon , Fly mode , -Flytime, Craft name etz.)
-Firmware version: Betaflight 3.2.0 Dshot
-Target: OmnibusF4SD


ESC specification:
-Size:25mm*29mm*5mm
-Mount hole: 16mm*16mm
-Firmware version: BLHELI_S 16.5
- BB2, 48MHZ Chip
-Lipo Battery: 1-2S
-Con. Current: 6A
-Peak Current: 10A (5S)
-BEC: No
-Programming: YES
-Betaflight passtrough ready
-Dshot600 ready(Default)
-Support oneshot42 oneshot125 Multishot Dshot

Includes/Requires:
Includes:

1 x Mantis85 frame
1 x Super_S F4 flight control integrated with OSD
1 x 6A 4-in-1 BLHELI_S ESC
1 x Frsky D8 receiver
1 x 5.8G 48CH 25MW VTX with 1/4 CMOS 600tvl camera
1 x buzzer
4 x Happymodel SE1102 KV9000 motors
4 x 1935 3-blade propellers CW
4 x 1935 3-blade propellers CCW


* Battery is NOT included.


Back to computer version.