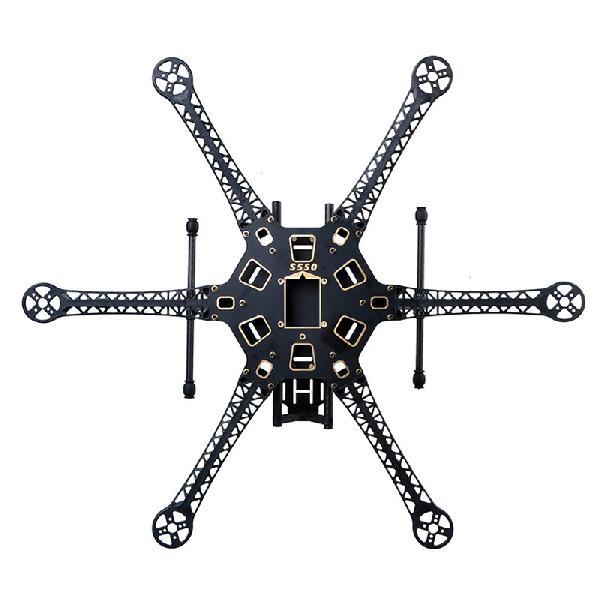 SKU
HMFS550
Added
2014/07/15
Updated
2014/10/24
 
Features:

High quality hexacopter, a upgrading choice for DJI F550.

Features:
- Adopts S800 upward tilt arm design
- Plastic injection moduling, ensures hardness and lighter weight ( 10g lighter per arm compare to DJI F550)
- Brushless gimbal compatible for FPV
- PCB type central plate, ESCs can be soldered directly to the central plate.
Specifications:
HMF S550 FPV Hexacopter Frame Kit W/ PCB Central Plate

Specifications:
- Wheelbase: 528mm
- Weight: 550g(without gimbal)
- Gimbal hanging rail spacing: 55mm
- Gimbal hanging rail diameter: 10mm
- Gimbal class supported: Gopro 2/3 axis
- Motor mounting spacing: 16/16mm or 16/ 19mm

Suggested configuration (not included):
- Motor suggest: 2212 KV980, 2216 KV880 KV900, 3108 KV720 KV900
- Prop suggest: 8038 9047 1038 1045 1047
- Battery suggest: 3S-4S 2200mAh-5200mAh


Includes/Requires:
Includes:
1 x hexacopter frame kit (not assembled)
1 x exploded drawing
Back to computer version.