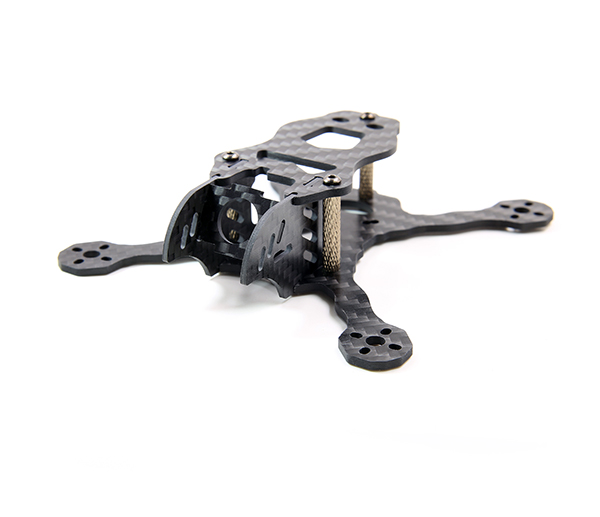 SKU
GEP-HX2
Added
2017/12/22
Updated
2017/12/22
 
Features:
FEATURES:

1.3K high-strength carbon plate, high-precision CNC ensures sturdiness of the frame
2. Carefully designed carbon fiber mortise and tenon structure ensures a solid body
3.True X structure, suitable for racing and Freestyle fancy flying
4.20-50 degrees adjustable camera angle, two camera installation methods (Runcam and ordinary CMOS lens)
5 arm about 7mm wide and 2mm in thickness
6. The wheelbase is 110mm with wider air flow
7.YFS screws, 12.9 level hardness
8. The bottom of the fuselage equipped with non-slip stickers, effectively prevent the battery from slipping off
9. Thickened camera protection board to protect your camera in impact


Specifications:
GEPRC Mini Racing Quadcopter Kit GEP-HX2

Weight: 17.5g
Motor spacing(wheel base): 110mm
Dimension: 93 x 93mm
Main board thickness: 2mm



Recommended setting (not included):

Flight control: F3/ F4/ Naze32/ CC3D
Motor: 1104/ 1104 /1106/ 1306
ESC: 10A - 15A
Propeller: 2 inch
Battery: 2S 450mAh ~ 3S 450mAh

Includes/Requires:
Includes:

1 x GEPRC frame kit




Back to computer version.