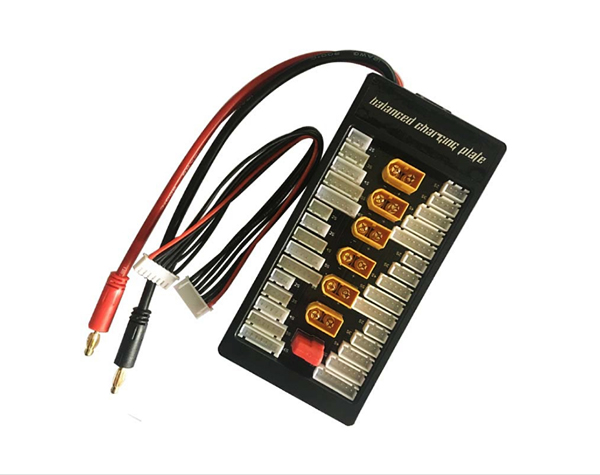 SKU
LK-1004D
Added
2017/10/20
Updated
2017/10/20
 
Features:
Features:

1. Short circuit protection.
2. Support up to 3 charging boards in parallel connection. (i.e. can charge up to 18 battery packs with same specs)
3. 20Z super thick cooper foil, support 60A continuous current.
4. Avoid over charging to single battery hence improve balancing efficiency.
5. Saving charging time.
6. Eliminate the hassle of frequently changing batteries during charging.
Specifications:
XH 2-6S Parallel Charging Balance Harness LK-1004D - XT60/ 4mm Bullet Connector
Charging port: 6 sets 2-6S
Connector to charger: 4mm bullet type connector ( Banana connector)
Connector on board (to battery): XT60 connector


Includes/Requires:
Includes:
1 x balance board (multi-adaptor harness)
1 x connection cable
Back to computer version.