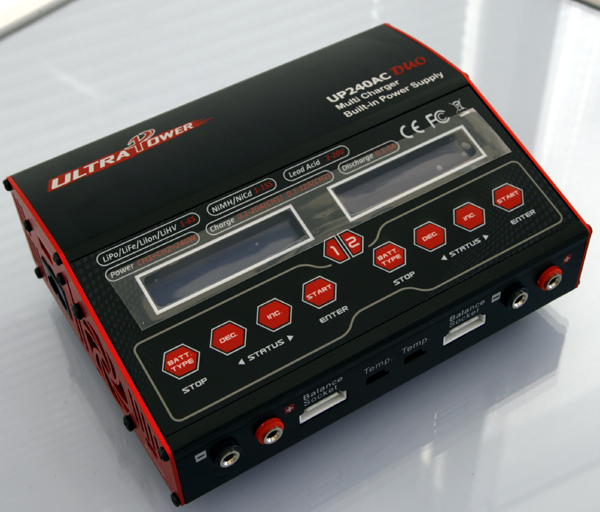 SKU
UP240DUO
Brand
SKYRC
Added
2017/01/07
Updated
2017/01/07
 
Specifications:
ULTRAPOWER UP240AC DUO 240W 100-240V Dual Output Multifunction Charger/ Discharger UP240AC


Input voltage AC 100-240V, (Make sure the voltage selection switch is on correct side)
DC 11.0-18.0V
Charging Power: Max. 240W (CH1) Max. 120W (CH2) CH1+CH2=240W
Discharge Power: Max. 25W (CH1) Max. 10W (CH2)
Charging current range: 0.1 - 20.0A (CH1) 0.1-12.0A (CH2)
Discharge Current: 0.1-5.0A
LiIo/LiPo/LiFe cell count: 1-6 series
NiCd/NiMH battery cell count: 1 - 15cells
Pb battery voltage: 2V-20V (1-10cells)
Balancing current: 500mah/cell
Weight: 1.2kg
Dimension: 180x139x60mm

Includes/Requires:
Includes:
1 x charger
Back to computer version.