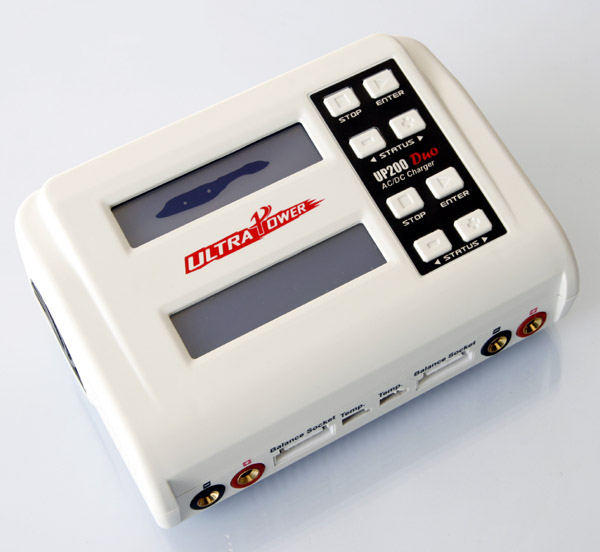 SKU
UP200DUO
Brand
SKYRC
Added
2017/03/13
Updated
2017/03/13
 
Features:
Features:
1. In AC input mode, charging power between two outputs can be automatically distributed with the total charging power CH1 +CH2=100W.
2. In DC input mode, charging power of both channels is 100W each channel (200W total).


Specifications:
ULTRAPOWER UP200 DUO 1-6S 10A 100-240V Input Charger/ Discharger


input voltage: AC 100~240V
DC 11.0-18.0V
Charge power: DC Input 2x100W,AC Input CH1+CH2=100W (Support Power Distribution)

Discharge power: 2x 10W
Charge current: 0.1-10.0A
Discharge current: 0.1-5.0A
LiIo/LiPo/LiFe/LiHv cell count:1~6 series
NiCd/NiMH battery cell count: 1 - 15cells
Pb battery voltage: 2V~20V (1-10cells)
Weight:0.75KG
Dimension: 135x95x61mm

Includes/Requires:
Includes:
1 x charger
2 x balance boards
2 x charging cables
1 x AC cable
Back to computer version.