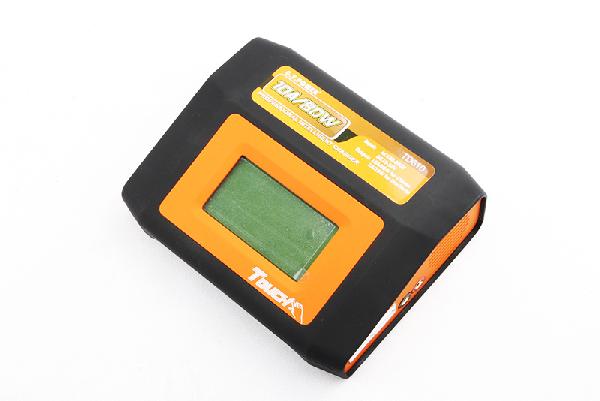 SKU
GTPTD610
Brand
GTPOWER
Added
2015/04/27
Updated
2016/09/28
 
Specifications:
G.T. POWER Touch Screen 80W 1-6S BALANCE CHARGER TD610
Operating voltage range: 10.0-18.0Volt DC or AC 100-240V
Circuit power: Max 80W
Charge current range: 0.1- 10A
Current drain for balancing Li-Po: 200mA
NiCd/NiMH battery cell count: 1-16 cells
Li-ion/Polymer battery cell count: 1-6 series
Pb battery voltage: 2V to 20V
Net weight: 440g
Dimensions: 165×130×45mm
Includes/Requires:
Includes:
1 x charger
1 x wire set
1 x English manual
* AC plug type may vary in different batches, you may need a
wall plug adaptor
when the plug is not compatible with your local AC socket.
Back to computer version.