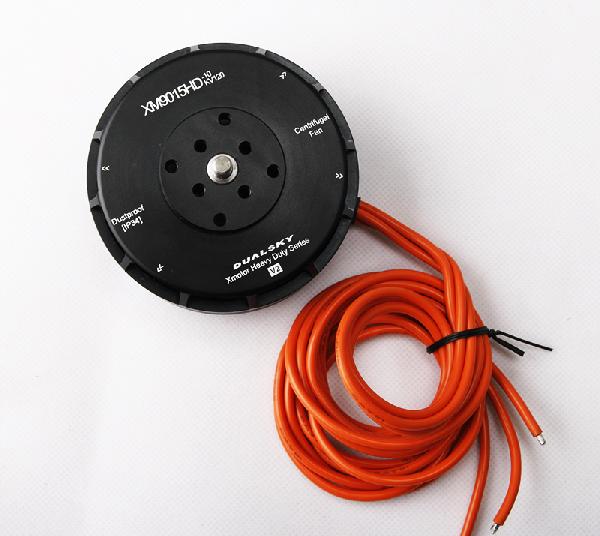 SKU
9015MR
Brand
DUALSKY
Added
2015/05/19
Updated
2015/10/12
 
Features:
28 poles brushless motor, specially designed for
high-end multi-rotor and UAV systems.
Based on the mature TE-MR technology and
all parts are newly designed
2nd generation stator, using the best 0.2mm silicon material to improve motor efficiency
Lower IR winding to decrease the temperature
remarkably when long-time working
detachable stator ,easier to maintain
Imported over-sized ball bearing, lower noise
and ultra-long working life
Short shaft design
High-precision rotor, dynamically balanced on both sides, lowest resonance in RC industry
New stator cover to protect power wires
Multiple mounting holes, compatible with DJI frames
Lengthen silicon power wire, easy to install
Laser-etching model data and factory serial number
Comes with propeller adapters, can install traditional and professional CF propellers
Recommended to work with Dualsky MRP series propellers to achieve best working efficiency
Recommended to work with Dualsky MR series ESC (up to 433Hz control frequency)
100% inspection in Shanghai Dualsky factory before shipment.
Add 90mm motors to meet the need of big load market
* HD series multi rotor motors are designed for big load multi-copter, with "heavy duty".
* Upgrade based on MR series motor, including 70 mm and 90 mm
* Provide single shaft up to 3000W output power
* High voltage design, working voltage: 44.4 V 12S lipo
* High efficiency, low temperature, suitable for long time running
* Integrated fan on rotor
* Sealed design, dust-proof and waterproof (IP34) during flying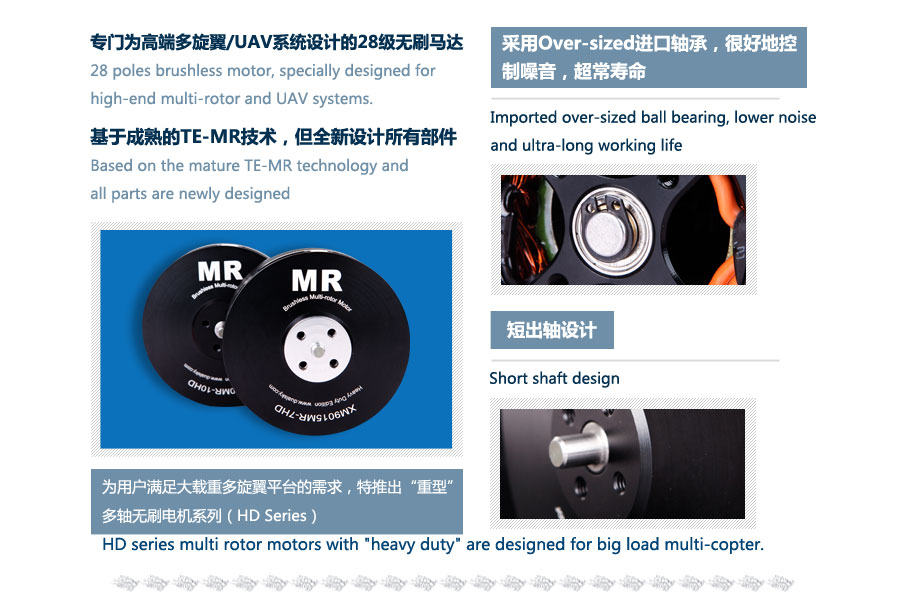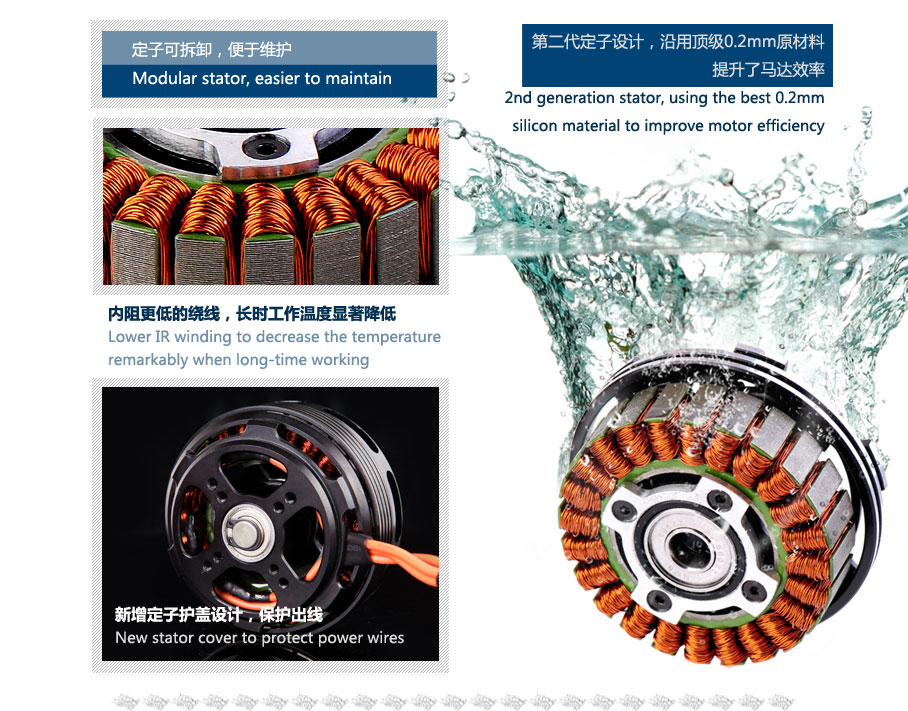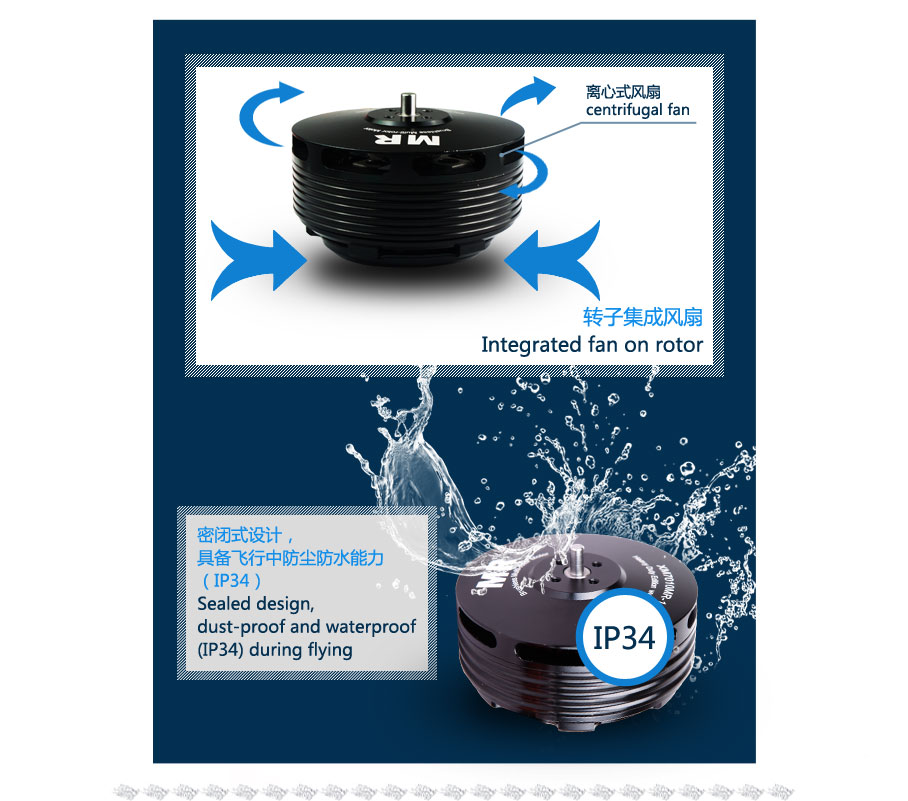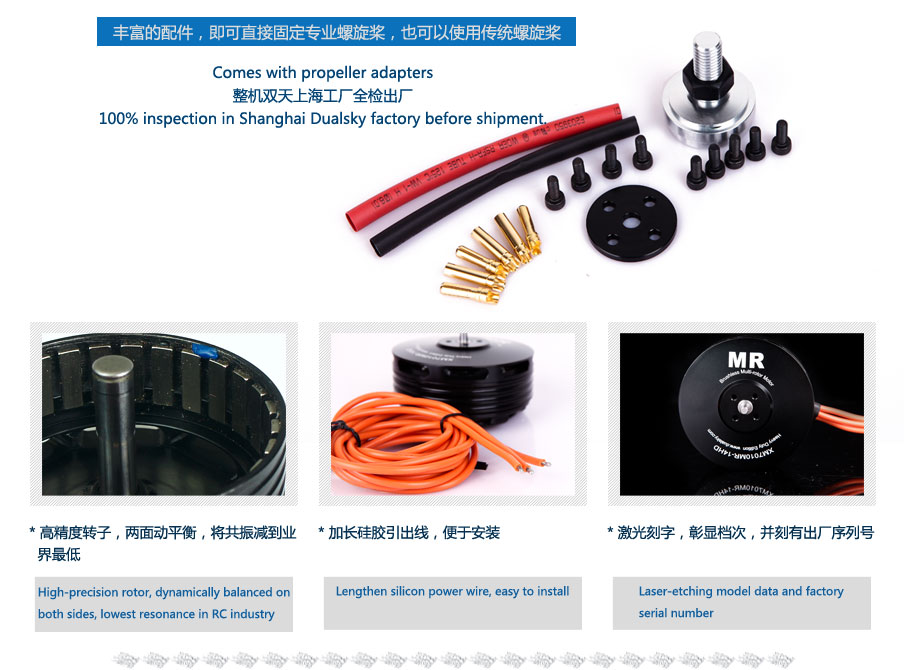 Specifications:
Dualsky XM9015MR-10HD 120KV 10-12S Heavy Duty Outrunner Brushless Motor (HV Version) V2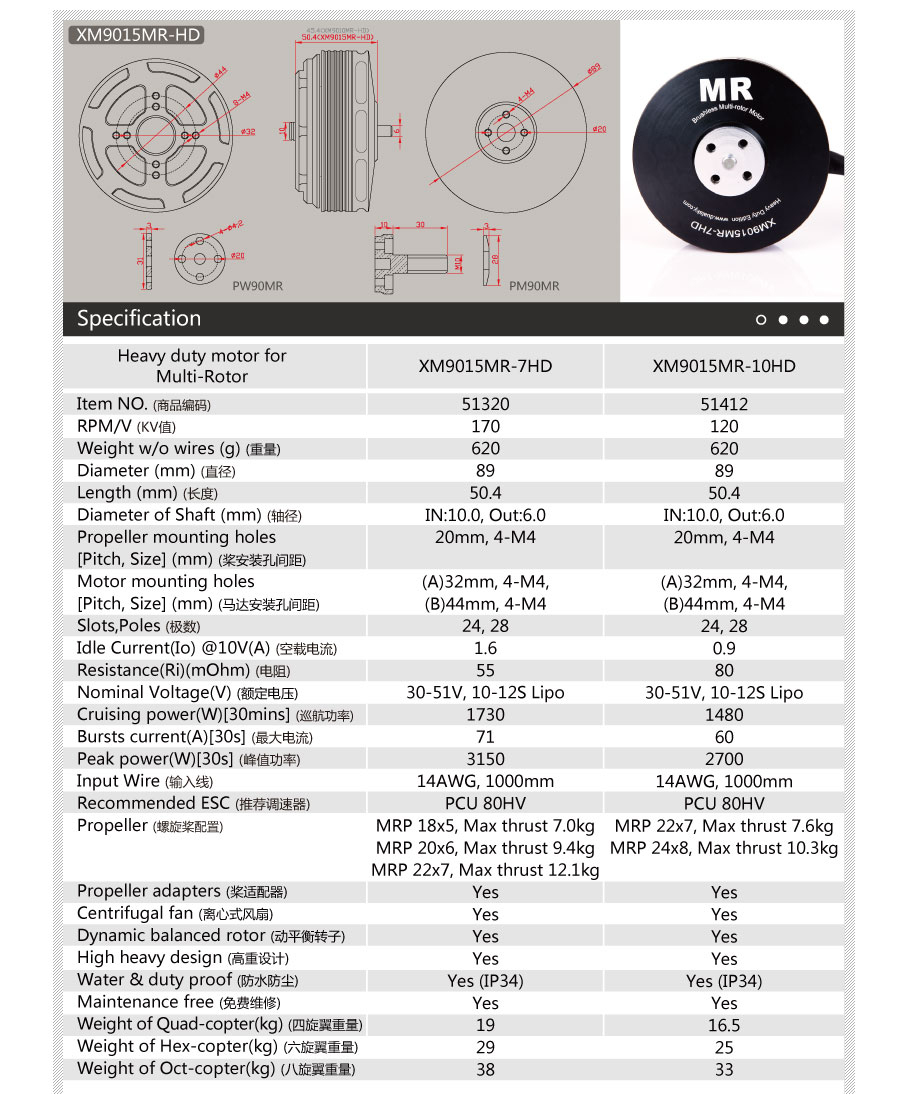 Includes/Requires:
Includes:
1 x motor
1 x prop holding-down plate
1 x prop adaptor
1 x screw bag
Back to computer version.