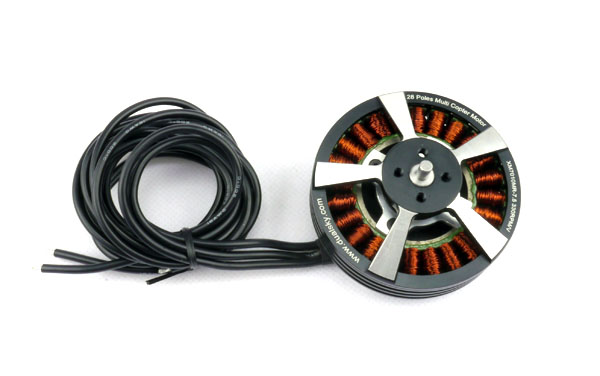 SKU
7010MR7
Brand
DUALSKY
Added
2013/09/03
Updated
2013/09/03
 
Features:
28 poles. High torque. High efficiency. Specifically designed for large scale Multi Rotor.

Specifications:
Dualsky XM7010MR-7.5 330KV Outrunner Brushless Disk Type Motor for Large Scale Multi-rotor
Specification:

RPM/V (KV): 330
Net Weight(g): 289
Diameter(mm): 70
Length(mm): 35
Diameter of Shaft(mm): 4.0, 8.0
Mounting holes pitch(mm): 30/30
Slots,Poles: 24, 28
Idle Current(Io) @10V(A): 1.1
Resistance(Ri)(mOhm): 53
Cruising power(W)[8 mins]: 608
Bursts current(A)[15s]: 50
Peak power(W)[15s]: 1105
Recommended ESC: 60-80A
Setup (No. of Cell, Prop.): 6S, 20x6, 22x7

Flight weight (for reference only):
Max. weight of quad-copter(kg): 6.8
Max. weight of hex-copter(kg): 10


Max. weight of oct-copter(kg): 14




Includes/Requires:
Includes:
1 x motor
1 x prop holding-down plate
1 x prop adaptor
1 x screw bag
Back to computer version.