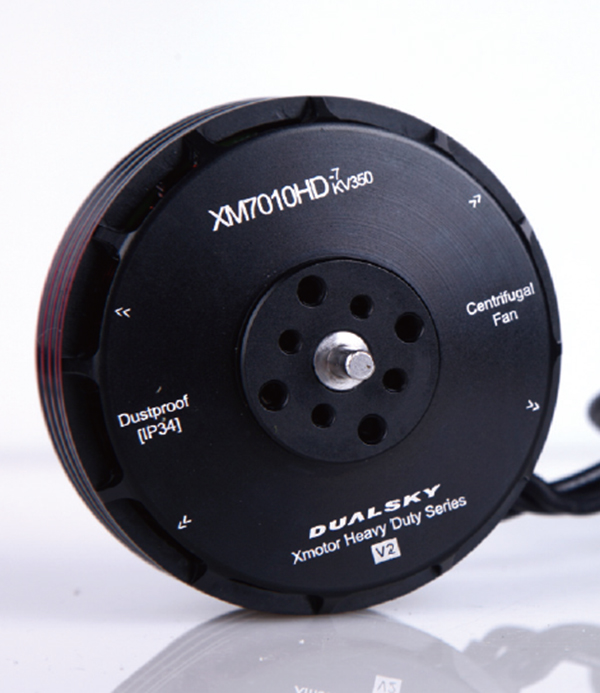 SKU
7010HD16
Brand
DUALSKY
Added
2015/12/05
Updated
2015/12/05
 
Features:
This is the 2nd generation (V2) Heavy duty series for multi-copter.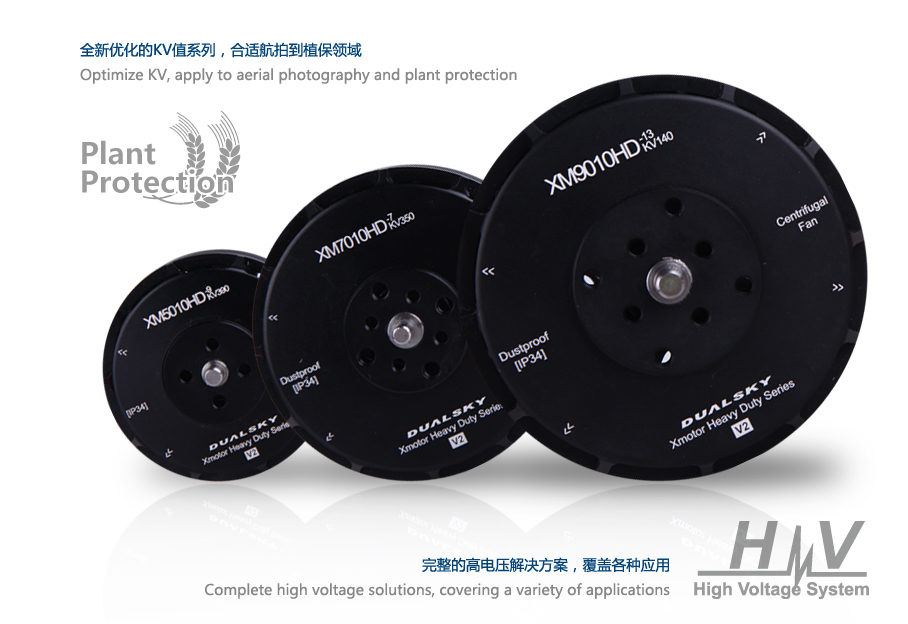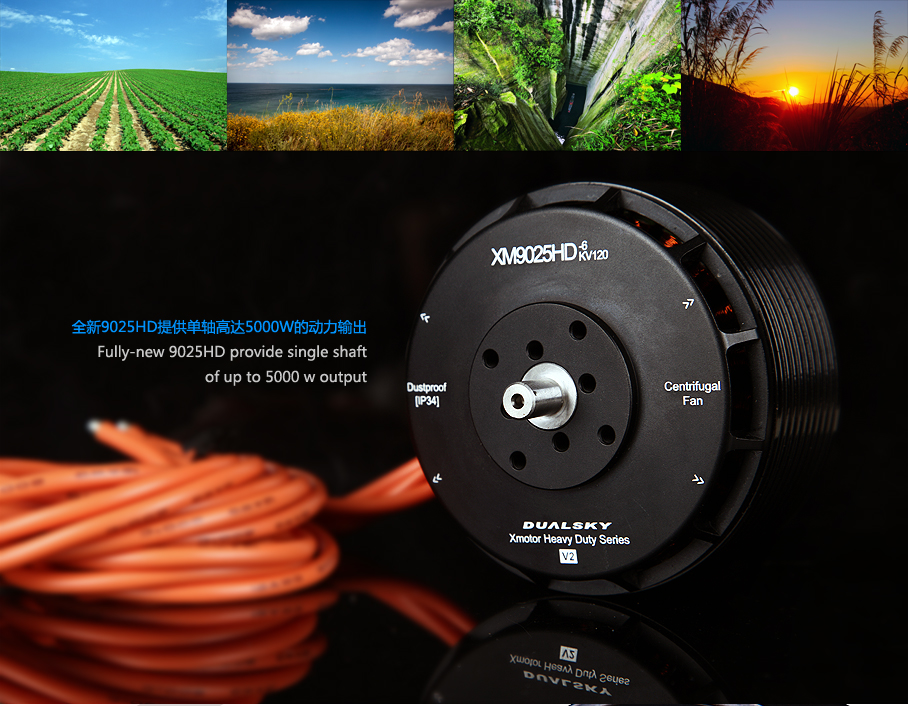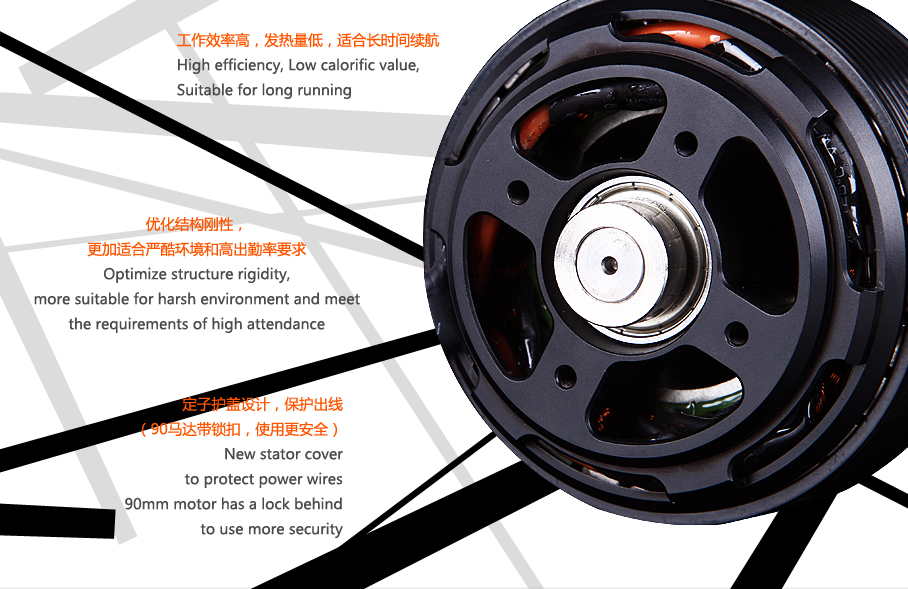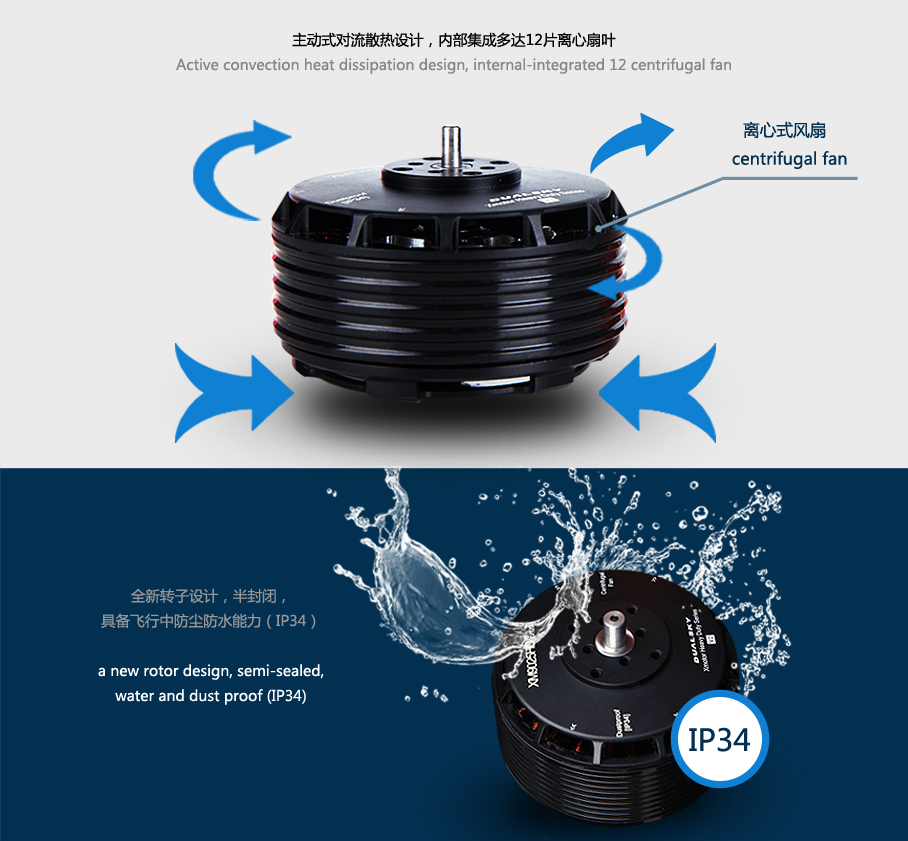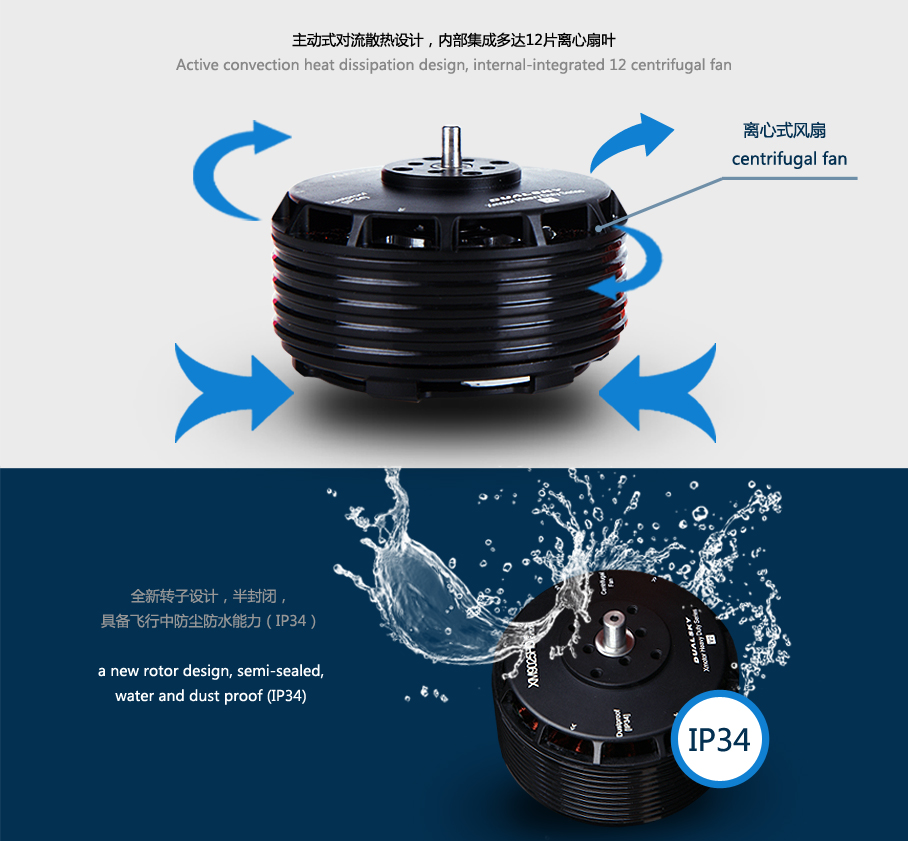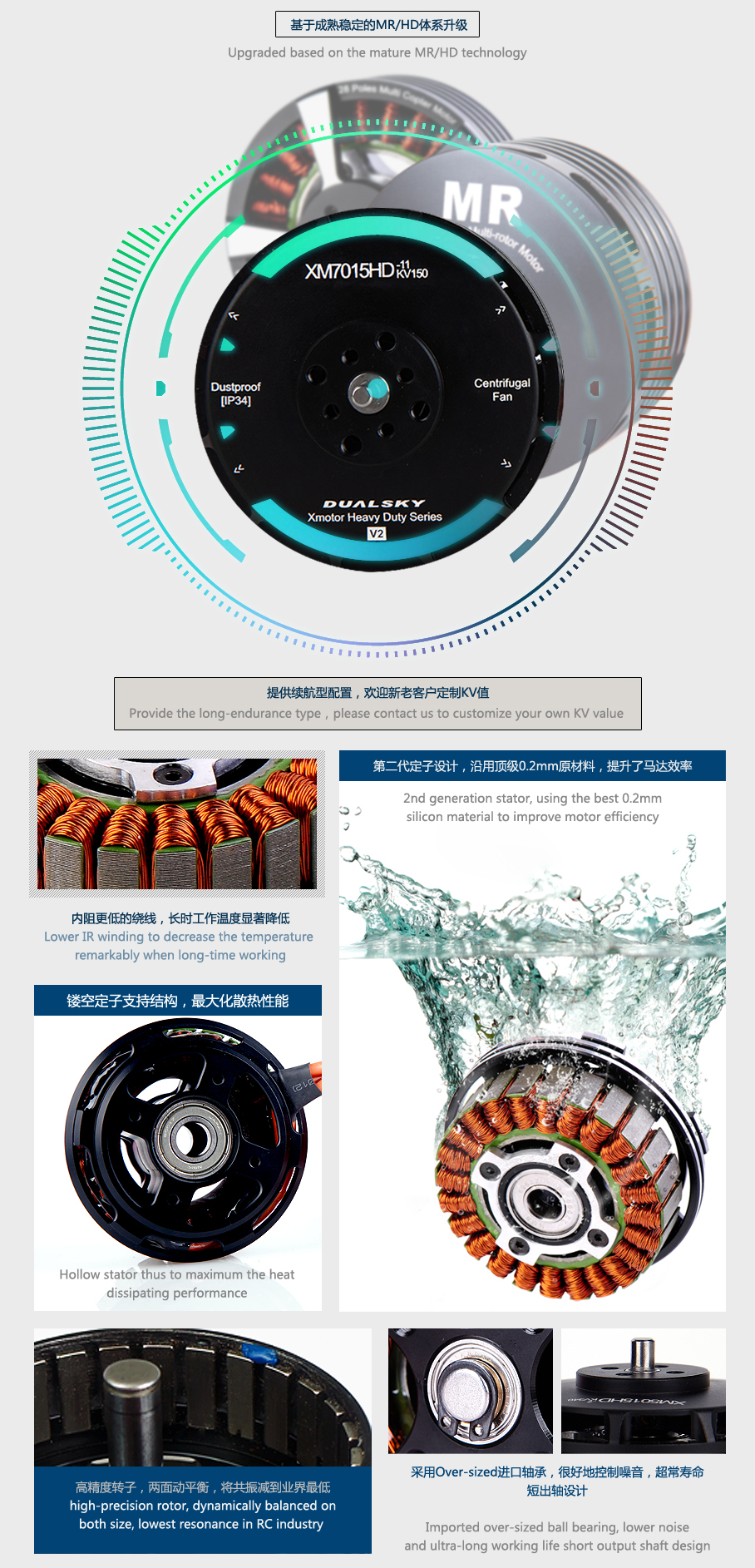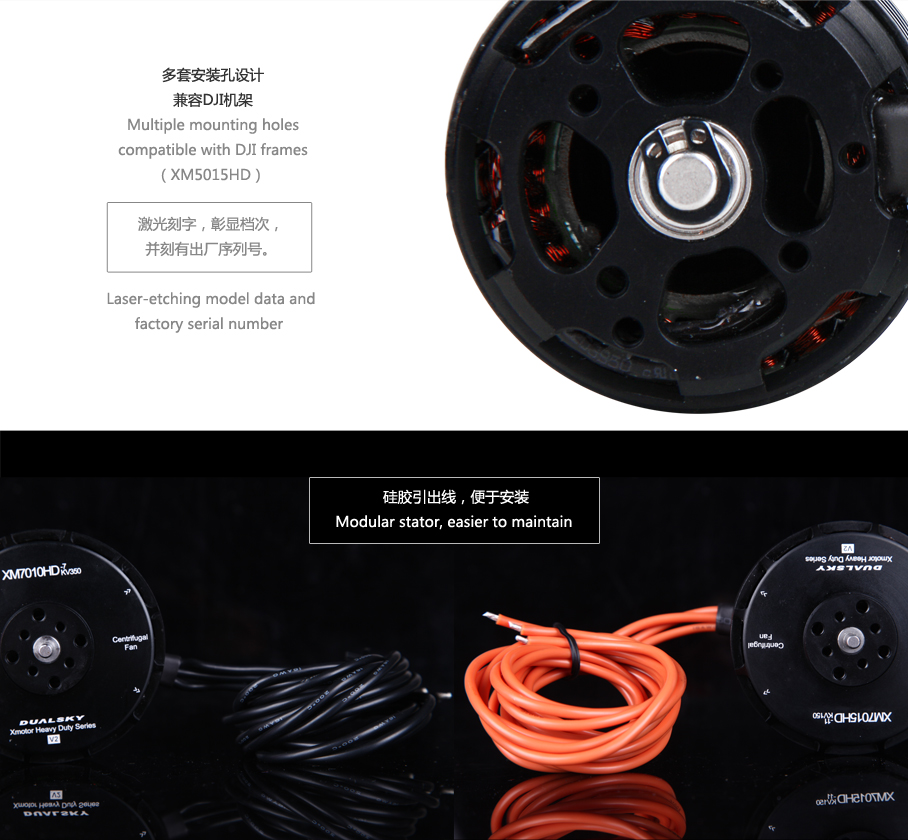 Specifications:
DUALSKY Xmotor Heavy Duty Series High Voltage (HV) Multi-copter Motor XM7010HD-16 10-12S 155KV - V2
2nd Generation
Heavy duty series for
Multi-copter
NO. 51449
XM7010HD-16
RPM/V (KV)
155
High Voltage
Weight w/o wires(g)
280
Diameter(mm)
69
Length(mm)
34.5
Diameter of Shaft(mm)
IN:8.0, Out:4.0
Propeller mounting holes
[Pitch, Size] (mm)
(A)15mm, 4-M3
(B)20mm, 4-M4
Motor mounting holes
[Pitch, Size] (mm)
30mm, 4-M4
Slots,Poles
24, 28
Idle Current(Io) @10V(A)
0.5
Resistance(Ri)(mOhm)
140
Nominal Voltage(V)
30-51V, 10-12S Lipo
Cruising power(W)[30 mins]
770
Bursts current(A)[30s]
32
Peak power(W)[30s]
1400
Input Wire
16AWG, 800mm
Recommended ESC
PCU 80HV
Propeller
MRP 18"-20"
Propeller adapters
Yes
Centrifugal fan
Yes
Dynamic balanced rotor
Yes
Heavy duty design
Yes
Water & dust proof
Yes (IP34)
Maintenance free
Yes
Weight of Quad-copter(kg)
8.6
Weight of Hex-copter(kg)
12.9
Weight of Oct-copter(kg)
17.2
Memo
For business aerial photography and agriculture spray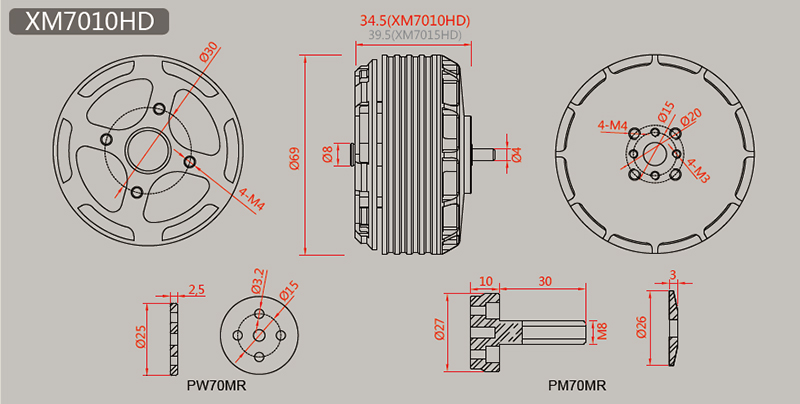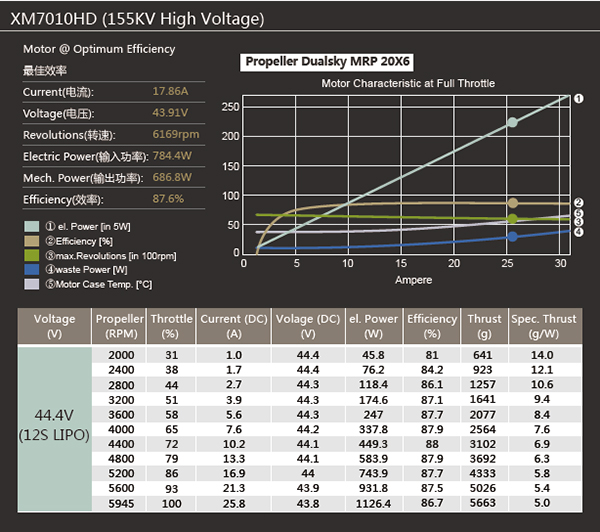 Includes/Requires:
Includes:
1 x motor
Back to computer version.