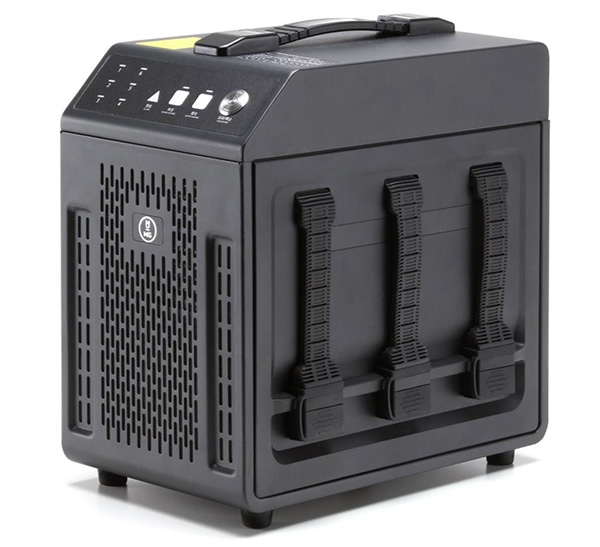 SKU
MG1P-RC
Brand
DJI
Added
2018/04/10
Updated
2018/10/15
 
Features:
DJI Agricultural officially released a new charger for the MG-1S Advanced, MG-1P, MG-1P RTK series agricultural plant protection drones.
This charger combines the functions of a charger and a charging hub, and far exceeds the combination of MG-1S charger and MG-1S charging hub in charging efficiency.
The new charger has 6 charging channels and can connect 6 batteries simultaneously.
In slow charging mode, to charge a battery with 5% of remaining battery capacity, the combination of the previous charger and charging hub needs 330 minutes, while the MG-1P charger requires only 198 minutes, and the efficiency is as high as 1.6 times!
Note: This product does not apply to MG-1 and MG-1S! !
Specifications:
DJI MG 6Ch Plant Protection Drone Battery Charger (Suit for MG-1SADV MG-1P MG-1P RTK)
Power input: 100-240V AC
Conversion cable SKU MG1A-80 is needed when use this charger for MG-1 batteries.
Includes/Requires:
Includes:
1 x DJI MG 6Ch Battery Charger
1 x AC cable
Back to computer version.