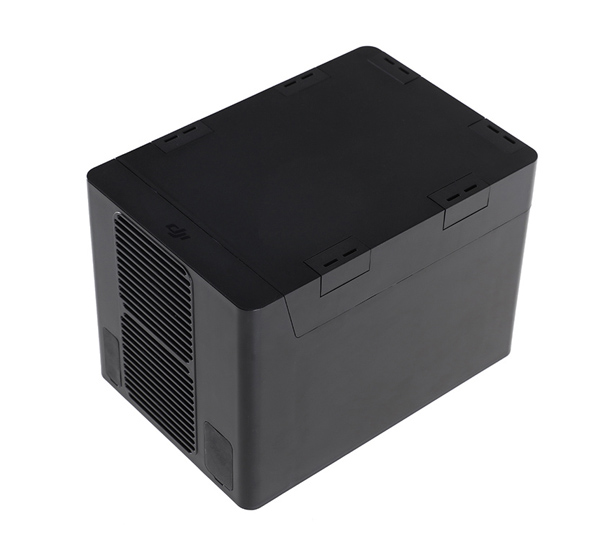 SKU
M600-CDQ
Brand
DJI
Added
2018/03/20
Updated
2018/03/20
 
Features:
The DJI Hex Charger is designed for use with dedicated Intelligent Flight Batteries and Remote Controllers. It can charge up to six Intelligent Flight Batteries and two Remote Controllers simultaneously.

Specifications:
DJI Hex Charger MC6S600
Specifications
Model: MC6S600
Compatible Battery:
Inspire 1 Series Intelligent Flight Battery (TB47/TB48)
Matrice 100 Intelligent Flight Battery (TB47D/TB48D)
Matrice 600 Intelligent Flight Battery (TB47S/TB48S)
Compatible Remote Controller:
Inspire 1 Series Remote Controller
Matrice 100 Remote Controller
Matrice 600 Remote Controller
Lightbridge 2 Remote Controller
Phantom 4 Remote Controller
Phantom 3 Professional/Advanced/4K Remote Controller
Operating Temperature: 32° to 104° F (0° to 40° C)
DC Output: 26.1 V; 0 to 3.83 A (Battery Port); 0 to 2 A (Remote Controller Port)
Weight: 2140 g
Includes/Requires:
Includes:
1 x DJI Hex Charger MC6S600
* AC cable is NOT included, sold separately.
Requires:
1 x AC cable
Back to computer version.