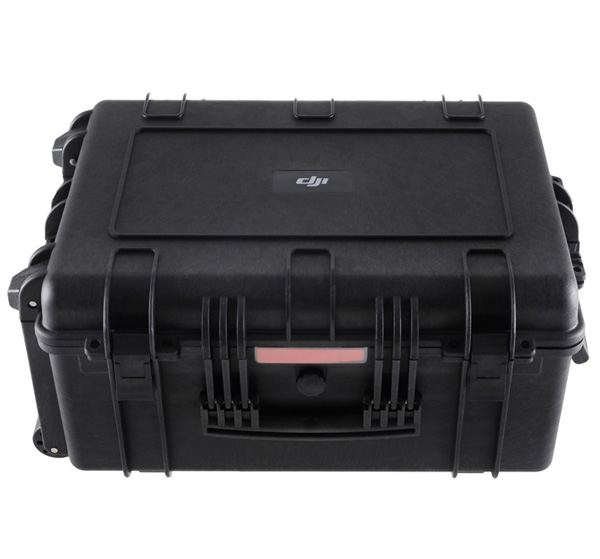 SKU
M600-DCX
Brand
DJI
Added
2018/03/20
Updated
2018/03/20
 
Features:
The Matrice 600 battery carrying case can accommodate up to two DJI six-channel parallel chargers and 18 Matrice 600 smart flying batteries (TB47S or TB48S) or Matrice 100 smart flying batteries (TB47D or TB48D). The box body is equipped with a pull rod, which is convenient for carrying out; the internal reserved space allows the user to charge without removing the charger and the battery from the box.

Specifications:
DJI Battery & Charger Carrying Case (Hold up to 18 batteries & 2 chargers)
Dimensions: 860 mm×560 mm×455 mm
Net weight: 10.5 kg
Internal maximum load: 18 kg
Batteries compatible: TB47S / TB48S / TB47D / TB48D Intelligent Flying Battery × 18 pieces
Chargers compatible: MC6S600 (DJI 6 Channel Parallel Charger) × 2
Temperature range: -10 to 50°C
Includes/Requires:
Includes:
1 x DJI Battery & Charger Carrying Case
Back to computer version.