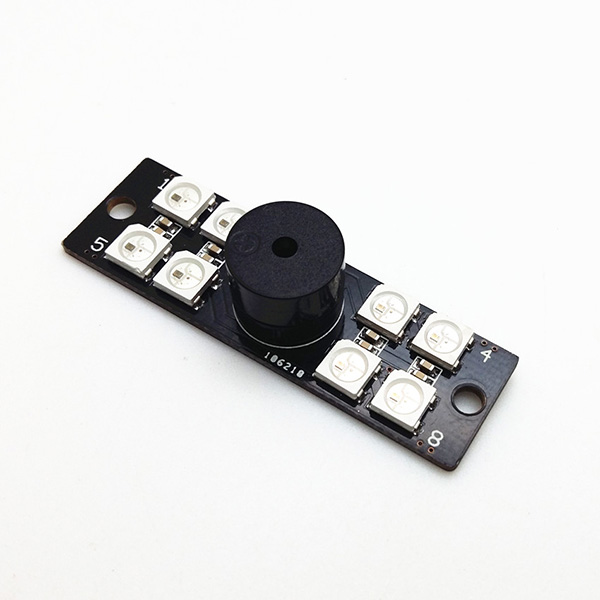 SKU
WS2812B
Added
2016/06/20
Updated
2016/06/20
 
Features:
- When use with Naza32 flight control, the LED can reflect the status of flight controller locked/ unlocked, left/ right aileron, brake, throttle, alarm etc.
- On-board 5V buzzer, you can enable it using a switch channel of your transmitter to locate the aircraft when needed.
Specifications:
WS2812B 5050 RGB LED Strip W/ 5V Buzzer (Suit for flight control F3/ NAZE32/ Skyline32 etc.)

Power supply: 5V ( 4-7V)
Dimension: 49 x 15 x 10mm
Weight: 3g
Fixing hole spacing: 44mm
Fixing hole diameter: 3mm
Supported flight controller: Arduino,Naze32,Skyline32,SPRacingF3 (CleanFlight firmware is needed)
Wiring guide (flight controls are NOT included):
Using with NAZE32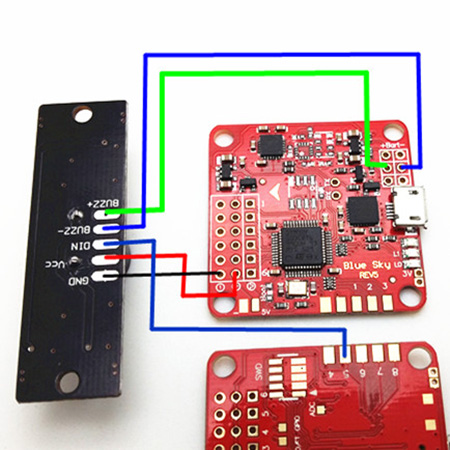 Using with SP F3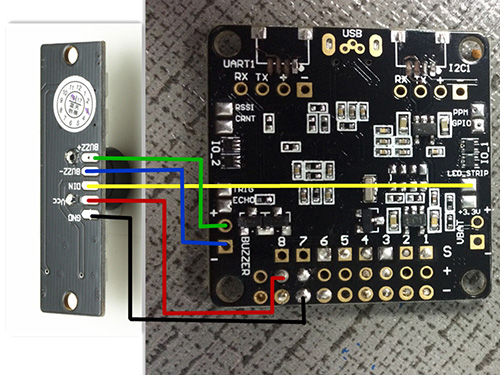 Includes/Requires:
Includes:
1 x WS2812B 5050 RGB LED Strip W/ 5V Buzzer
Back to computer version.