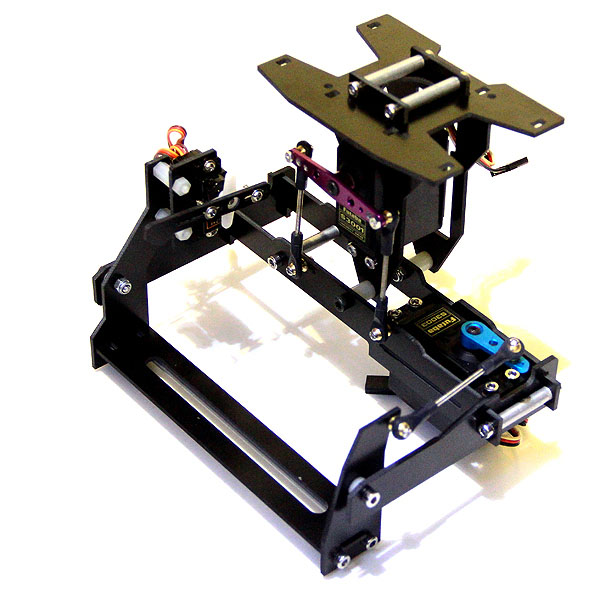 SKU
CAMPTZ
Added
2012/04/14
Updated
2015/09/15
 
Features:
-Suit for most small cameras with standard mount screw less than 1kg in weight.
Specifications:
Type: Univerdal Two-axle Aerial Pan & Tilt for Camera up to 1KG
Structure: 2mm fiberglass and metal
Weight: 110g (excluding servos)
Stability augmentation: 2 axles
Camera shutter control: Yes, standard 9g servo (servo not included)
Suggested servo: standard analog servo like Futaba 3003/3001. (Digital servo has a larger noise and may affect audio recording)
Max camera width: 13cm
Includes/Requires:
Includes:
1 x Universal Two-axle Stability Augmentation Aerial Tilt System (not assembled)
1 x installation instruction manual (only available in Chinese, but as there are detailed diagrammatic presentation, so should be no problem to understand)
1 x camera screw
* Servos are NOT included, to be purchased separately.
* The manual currently only available in Chinese, the English version will be updated to the website when available.
Back to computer version.