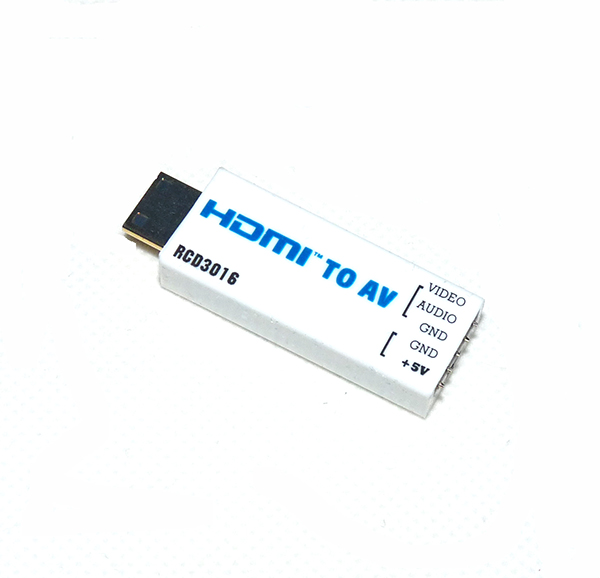 SKU
RCD3016
Manual
Manual 1
Added
2015/11/29
Updated
2019/04/09
 
Features:
RCD3016 is the most functional and smallest high resolution HDMI to AV converter on the market at the moment. It supports the following cameras:
SONY NEX 5N,5R,5T,6N,7N; NIKON D90,D3X;Panisonic GH3, GH4,BMPCC ,CANON etc.
It supports the following HDMI resolutions:
480i,480p,576i,576p,720p,1080i,1080p,auto.
It supports both NTSC and PAL output.
It can be powered directly by camera, and also it can be powered by an outside 5V battery, as a result, the camera battery can last longer.

Specifications:
Universal HDMI to A/V Conversion Module RCD3016 (Compatible with GH3, GH4, BMPCC, 5D, NEX Etc.)


Includes/Requires:
Includes:
1 x HDMI to A/V conversion module

* This is the conversion module only, HDMI cables are no longer provided from the factory since March 2019.
Back to computer version.