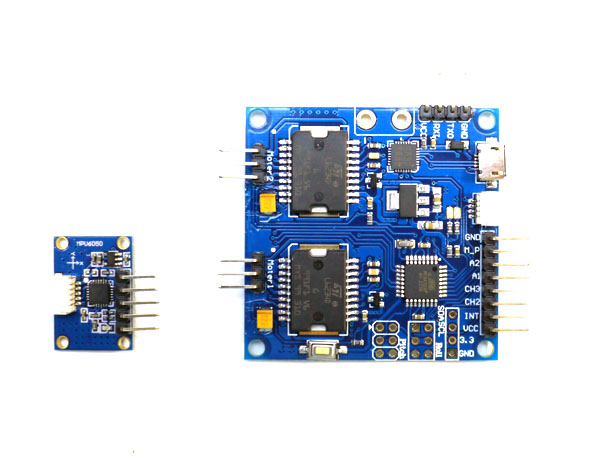 SKU
DEUCT2
Added
2013/06/21
Updated
2013/12/20
 
Features:
Universal 2-axis brushless gimbal controller, using open source firmware developed by Brushlessgimbal.de.
Specifications:
Universal 2-axis Brushless Gimbal Controller | Open Source V049
Weight: 17g (including sensor and wire)
Main board size: 50 x 50mm
Power input: max 4S/ 16.8V (12V is suggested)
PC connection port: MiniUSB
Firmware version: 046

Sensor Installation hint: sensor chips side facing down.

* Please be aware that parameter setting of gimbal controller requires great patience and experience, and the performance of your controller greatly depends on its setting. We may not able to provide guidance on tuning of your system for this gimbal controller.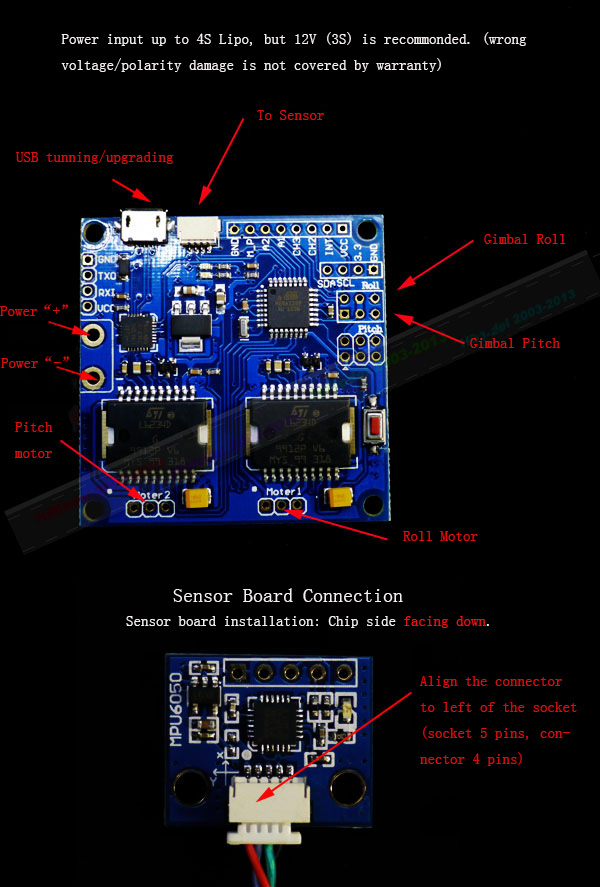 Includes/Requires:
Includes:
1 x Universal Brushless Gimbal Controller main board
1 x sensor
1 x connection wire
Comments:
Sources:
1. Brushless-Gimbal Tool Software
2. Firmware official website http://brushlessgimbal.de/

Back to computer version.