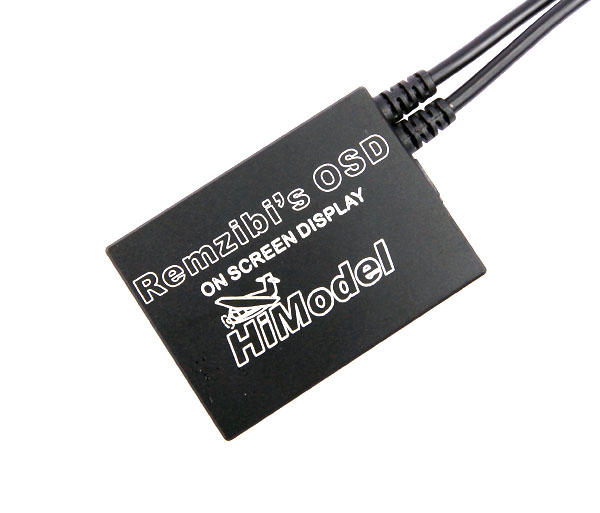 SKU
REMZIBI-H
Added
2013/08/24
Updated
2013/08/27
 
Features:
- Aluminum shell.
- One of the best value/price ratio OSDs available on market.
- Firmware upgradeable.
For more information, please refer to: http://www.happykillmore.com/Software/Faq.asp
Specifications:
Remzibi OSD W/ GPS (Open Source)
Default video format: PAL (can be switched to NTSC)
Power supply: 2-3S Lipo 7-12V (power supply for OSD board is 5V)
Video device voltage measuring range: 0-15V
Main power voltage measuring range: 0-30V
Default unit: meter
GPS rate: 5Hz
Includes/Requires:
Includes:
1 x OSD main board
1 x GPS module
1 x GPS module
1 x Gopro 2 cable
1 x Gopro 3 cable
1 x USB adaptor cable
1 x wiring for video TX
* No printed manual come with this product, refer to
User Manual/ Software/ Driver
.
Back to computer version.