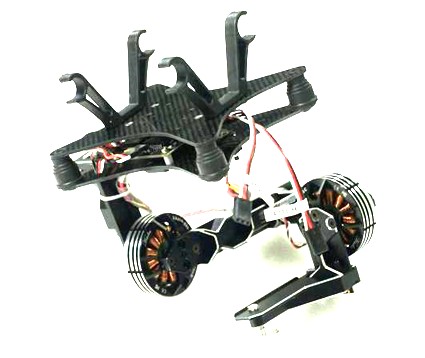 SKU
LPTZ-E
Brand
LOTUSRC
Manual
Manual 1
Added
2013/12/03
Updated
2014/01/08
 
Features:
PTZ-Eis a new camera gimbal for ILDC, it is made by aluminum alloy. Light weight andeasy to use. it is can use for SONY NEX-3、5、7and related Sony products. it is very stable for aero photography. This camera gimbal drive bybrushless motor, control the roll and pitch of camera, even on the high speedflight, also can confirm the stable

Structure features:
1. Aluminum alloy material, half side signal frame, light and firm
2. Brushless motor direct drive.
3. Adjust center of gravity of camera. For different shot.
4. Active self stabilization, a closed loop test, stabilization more precisely

Specifications:
LotusRC PTZ-E Brushless Gimbal for Sony NEX-3/5/7
Technical parameters
1.
Support sensitivity parameter adjust and software 3D pose display.
2.
Support stick speed mode and position mode
3.
Support receiver: common receiver, PPM Receiver, DSM2/DSMJ/DSMX receiver.
4.
Support radio:PPM/PCM/2.4Ghz
5.
Working voltage: DC 7.4V-14.8V(suggest 11.1V.3S)
6.
Working current: 200mA-2A(It is depends on voltage and motor rate)
7.
Working temperature:-15—65°C
8.
CPU:MEGA328P
9.
Sensor:MPU6050 Three axis servo, accelerometer
10.
Max angel speed:2000/SEC
11.
Max speed:16g
12.
Control HZ:1600Hz
13.
Motor drive rate:8/32Khz
14.
Control precision:0.1
15.
Control angel range:
16.
Control angel range:-45-45(roll)-90-90(pitch)
17.
Software: Russia Alexmos right version. it can be upgrade new firmware.
Support camera:
SONY NEX-3n, 3nl, 3ny.
SONY NEX-5n, 5r, 5t.
SONY NEX-7, 7n, 7r.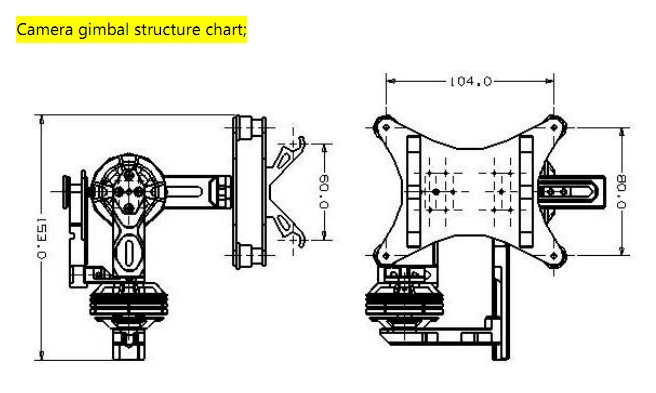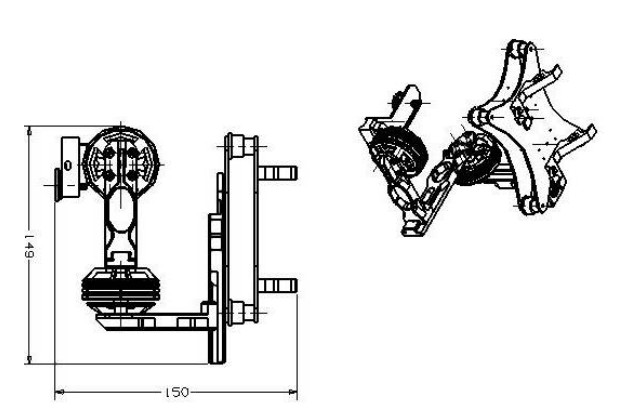 Includes/Requires:
Includes:
1x gimbal
2 x motors (L3410-520)
1 x gimbal controller
1 x camera screw
Back to computer version.