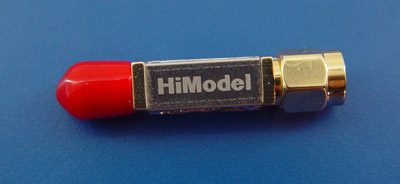 SKU
LPF1400
Added
2012/03/14
Updated
2013/04/07
 
Features:
- Tiny size
- Low weight, only 5g
- Minimize the affection of 0.9G, 1.2G, 1.3G video Tx to the 2.4G radio Rx or GPS, extend your radio range.
Install between transmitter and antenna.
Specifications:
Low pass filter
Impedance 50Ω
Antenna connector: SAM standard (male / female) (one end SMA plug, another end SMA jack)
Refer to here for connector type diagram
Weight: 5g / 0.2oz
Handles RF power up to 8 watts
Characteristic impedance 50Ω.
Cut frequency: 1.4G
* This filter can only used for 1.4G or below video RX/TX system, does NOT suit for 2.4G or 5.8G system.
Includes/Requires:
Includes:
1 x 1.4G frequency filter
Back to computer version.