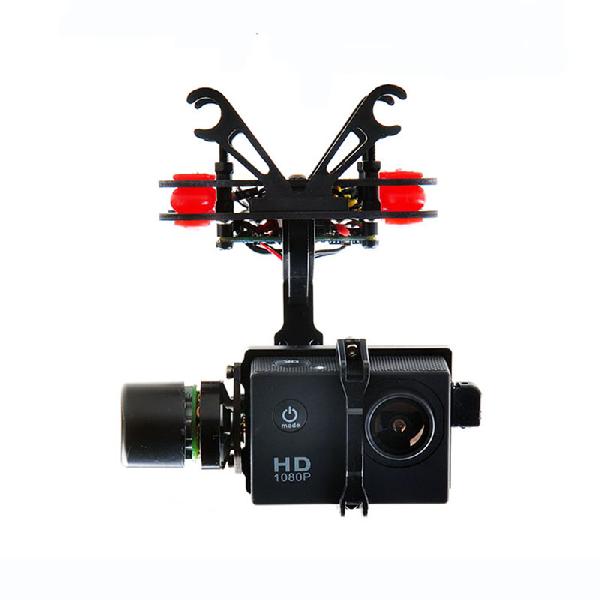 SKU
HMSJ2D
Added
2015/06/11
Updated
2015/06/11
 
Features:
Features:
1. CNC + carbon fiber construction, it ensures the rigidity of the structure yet keeps total weight down.
2. Precison angle control and high response speed ensures high quality video shooting even during high speed flying.
3. Mature shock absorbing system, greatly reduce affection due to vibration.
4. Come with A/V output cable, it can be connected directly to your A/V transmitter.
5. Slip ring design, effectively resolved wire twisting problem.
Note: Only cameras with TV mode function for SJM4000 cameras can work with this gimbal.
Camera is NOT included.
Specifications:
Happymodel 2-axis Gimbal (Suit for SJ4000/5000/6000, compatible with Gopro)
Power supply: DC 12V (3S Lipo)
Height of gimbal: 11cm (exluding hook)
Tilt range: 360 degrees
Roll motor range: up to 120 degrees left and right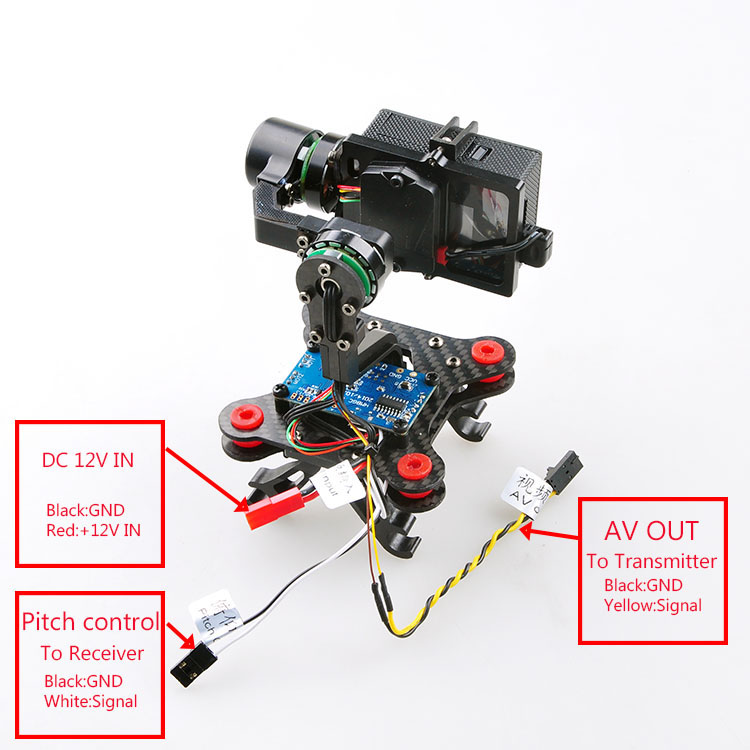 Includes/Requires:
Includes:
1x Gimbal
2 x hooks
1 x Gopro video cable
4 x M3x6 screws
1 x camera clip
* This is the gimbal only, Camera is NOT included.
Back to computer version.