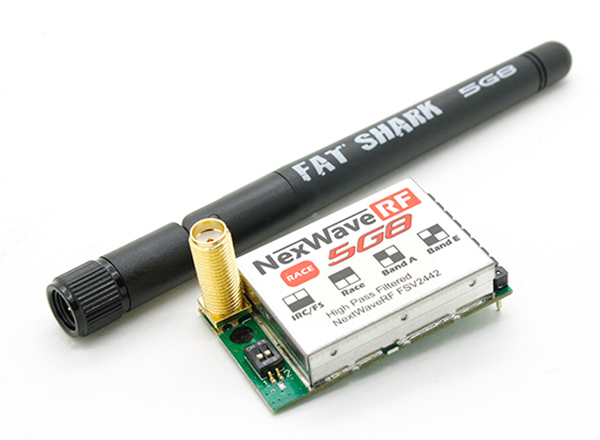 SKU
FSRC32
Added
2016/06/02
Updated
2016/06/02
 
Features:
Dominator Raceband
Fat Shark Dominator RACEBAND - 5.8ghz Module.
Installs directly in to the Dominator goggle set to instantly give you 5.8ghz Raceband to go with your Vortex.
Instantly add those channels your missing in your Dominators that also suit all the Boscam A and E frequencies so now you can cover all the missing bands and channels with your goggles.
Plug and play with Dominator goggles and opens access to that Raceband in the ImmersionRC Vortex.
Based on the NexWaves RF NWM662JRX. Factory tested to -90dBm
Channels Supported:
Fatshark - ImmersionRC
Boscam E
Boscam A
RaceBand
Compatible with the 600mw 5.8Ghz Audio/Video Transmitter and also your ImmersionRC Vortex
Specifications:
Fat Shark 5.8GHz 32Ch Module NexWave Dominator Raceband 5G8RX
Channel #: 32
Sensitivity: -90dbi
Connector interface: SMA, jack (module side)
Net weight: 12g (excluding antenna)
Dimension: 40 x 25 x 9mm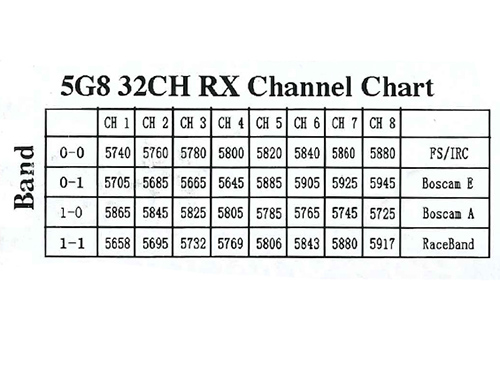 Includes/Requires:
Includes:
1 x Dominator V3 FPV Headset
1 x Zipper Case
1 x Mini-fan Equipped Face Plate
1 x 7.4V, 1800 mAh LiPo Battery with LED Indicator
1 x AV Cable
1 x Mini to Mini HDMI cable (include Mini to Micro, Mini to Standard HDMI adapters)
Back to computer version.