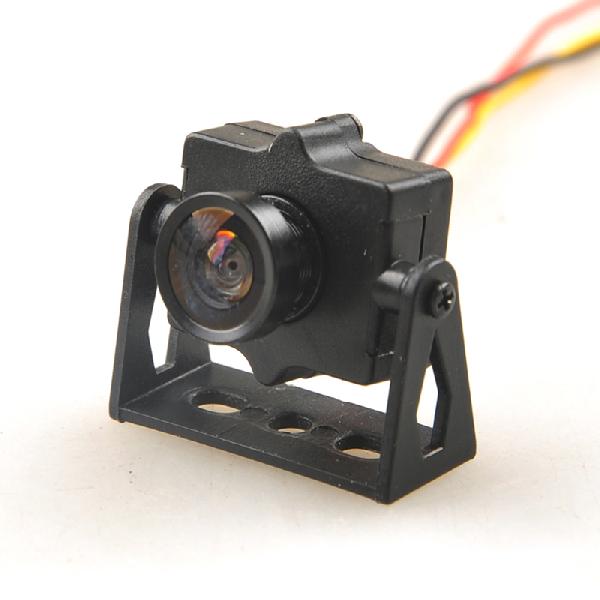 SKU
HM520-N
Brand
AOMWAY
Added
2015/08/19
Updated
2017/06/16
 
Features:
-Super light camera, 4g only including wire and camera mount.
- Installation angle adjustable

Good choice for small size multicopters.


Specifications:
FPV 520-line Mini Camera W/ Mount (4g only) - NTSC

Effective pixel: 720(H)x576(V)
Senoring chip: 1/4 inch HD Color CMOS
View angle: H:120°/V:100°
Video output: 1Vp-p75ohm
Power supply: 3.3 - 5V
Working current: 80mA
Weight: 4g (including wire and mount)
Video format: NTSC
Dimension: 24mm x 22mm x 10mm (including mount)


Wiring hint:
Yellow wire: Video
Red: +5V power input
Black: GND

* The switch on the back is for reversing image.


Includes/Requires:
Includes:
1 x camera with mount



Back to computer version.