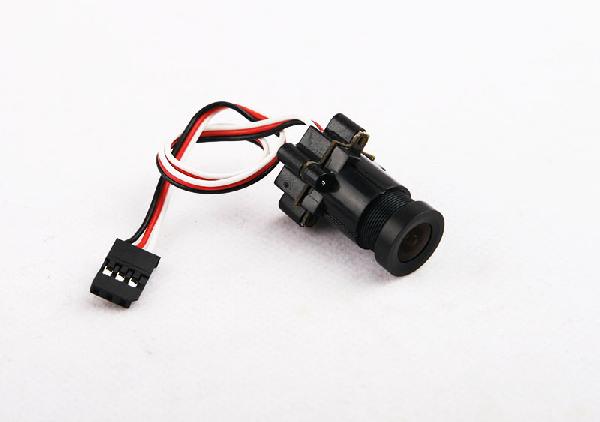 SKU
MC59B36
Added
2015/04/07
Updated
2015/04/07
 
Features:
Main Features
1. Small Size: easy to install into narrow space even inside tubes. ;
2. Light Weight with 2 screw holes: easy to install without causing unnecessary damage on object surface;
3. High resolution, high sensitivity, high SNR;
4. 90 degree view of angle;
5. Day & night dual mode auto switch;
6. Low Current and power consumption;
7. CMOS sensor generation IV +DSP chip offer true color & HD video.
Specifications:
FPV 520-line Tiny CMOS Camera MC59B36 PAL (7g only)
Sensor: CMOS
Video format: PAL
Minimum illuminance: 0.008Lux/F1.2
Lens & view angle: 3.6mm F2.0 / 90 °
Power consumption: 5V 65mA; 12V 32mA
Power supply: DC 3.3V - 24V
Dimension: 30x 16 x 16mm
Net weight: 7g
Connector type: Futaba


Wire sequence:
Black: GND
Red: Positive 3.3V-24V
White: Video


Includes/Requires:
Includes:
1 x camera


Back to computer version.